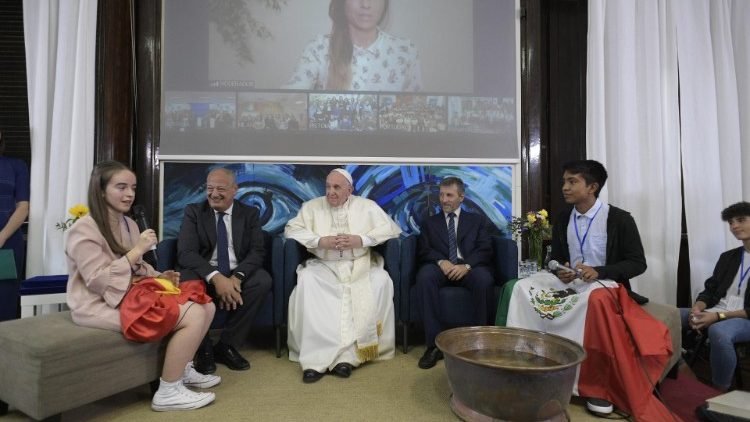 It is well known that the 266th Pope, Francesco Pope, has been clearly demonstrating his understanding of IT and promoting advanced reforms by actively promoting the introduction of the Internet to the Vatican, the headquarters of the Catholic Church. It is reported that he became the pope who wrote the programming code for the first time in the history of Catholic 2,000 years.
Former Benedict XVI resigned from his post in 600 years in February 2013. Pope Benedict XVI has said that the pope will be the pope of the 266th since March 13th. He is a native of Argentina, and in 1272 he collected topics from non – European popes, but he had a better understanding of modern technology than ever before. In 2014, he reported that the Internet was a really good thing, and that he had officially referred to it as a gift of God.
The pope, who is over 80 years old, professed to be a fan of the game, which uses location information to get a Catholic adult on the map (Follow JC Go) on his smartphone. In fact, there were reports that the first person to register for the game was the pope.
Today in Vatican City, Pope Francis joined 3 young women to contribute a line of code to an app, becoming the first Pope to program a computer, pic.twitter.com/skkc0tU9Hh

– Hadi Partovi (@hadip) March 21, 2019
https://platform.twitter.com/widgets.js
Francesco Pope founded Scholas Occurrentes, a public service organization, working with over 450,000 educational institutions in 190 countries to support education and learning for children around the world. The Pope, along with Hadi Partovi, founder of Code.org, a non-profit organization that provides free programming lessons on its website on March 22, The event, which appealed for utilization, was held in the Scholastic Oculentis Romaji.
At this event, I had a video chat with a student from all over the world learning computer science. Pope Franciscan also wrote a program developed by an 11-year-old Chilean boy using Partho's iPad. This is the first time the Pope himself wrote programming code in the history of the Catholic Church in 2000. Actually, the scene in which the pope enters code through the iPad is also visible through the video.
According to Parthavi, the pope's programming language is setScreen ("por la paz") in Java; It was said to be one line. It means Spanish for peace (por la paz).
The fact that the 82-year-old pope challenged programming has also prompted a surprise on Twitter. Parthavi said that 21st century computer science is the foundation upon which all students must learn, and that schools should teach computer science for the future of their students and give them strength in creativity and how to use their skills and creativity. For more information, please click here .