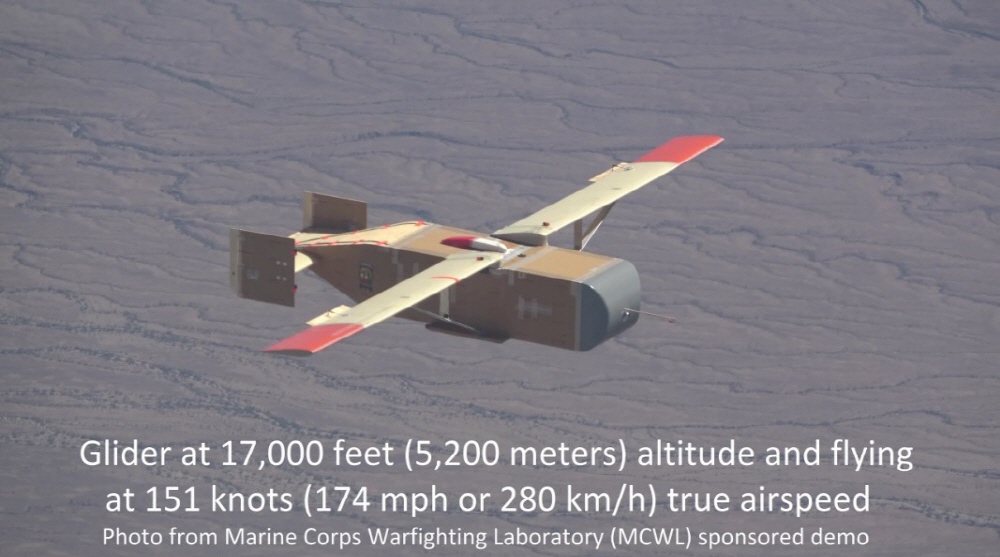 The US military is developing a single-use unmanned aerial vehicle capable of carrying 700kg of food. The drones are made of plywood materials that are inexpensive, and are then discarded as they are used. It does not provide the ability to take off by itself because it is dropped from the aircraft and it is flying to the destination.
The idea of using drones for material transport has been studied for several years already. Transportation using automobiles or airplanes is expensive and labor-intensive. On the other hand, unmanned aerial vehicles capable of radio control and autonomous flight can save more people than they are now. Moreover, if the gas is cheap enough for one-time use, transportation ends in one way.
The company is called Logistic Gliders. The test gas is more like a remote control glider than a usual drones imaginable. The LG-1K and LG-2K are available in several sizes, depending on their size, but are available for several hundred dollars.
Unmanned airplane shipments have been developed by private sector companies such as Amazon for the purpose of early realization. However, due to problems such as the frequency of delivery and the distance to fly, it has not reached a level that has greatly changed the logistics so far.
But if you are a military, you can drop a glider when you supply supplies. We can expect to be able to carry materials farther than before. The logistics glider has contracted with the US Marine Corps to continue developing a one-off drone test. If such a machine is adopted in the future, it may be used for humanitarian assistance or for the supply of goods to electric wires. For more information, please click here .