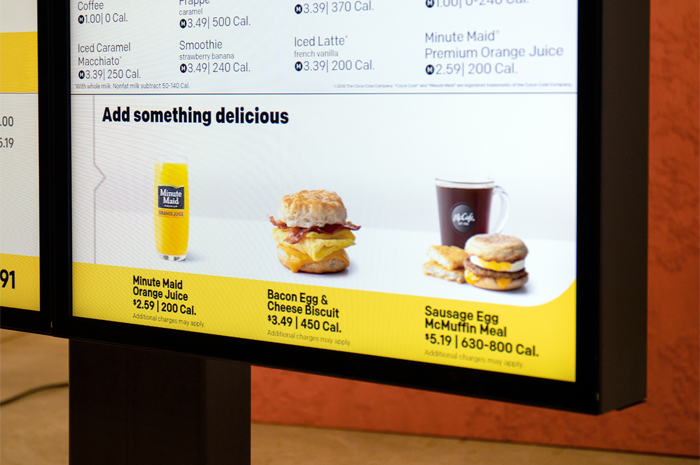 McDonald 's has announced that it has acquired the machine learning system startup, Dynamic Yield, for $ 300 million. With this acquisition, the menu at the entrance to the Mac drive may soon be able to display the best recommended menu depending on the situation.
Using dynamic display technology, you can use the menu display to take into account the weather, time of day, local events, road congestion, etc., and combine popular trend products and product combinations that you can order from your Mac drive Consider the optimal combination of menus can be displayed.
For example, if it's hot, you can recommend a menu like McFLLY or a menu that will give you a fast-paced menu with ice coffee. It is also possible to read the license plate of the past to check the past order history, and to display a recommendation menu suitable for the taste.
McDonald's already tested AI in some stores last year. Daniel Henry, a McDonald's Global CIO, said he would test AI menus at more than 1,000 stores in the next three months. Of course, it will eventually supply more than 14,000 McDonald 's stores in the United States.
Of course, in addition to the Mac drive, we will also use AI for self-order touch terminals and mobile apps. Meanwhile, Dynamic Id is McDonald's, but as an independent company, IKEA continues to deal with current customers. For more information, please click here .