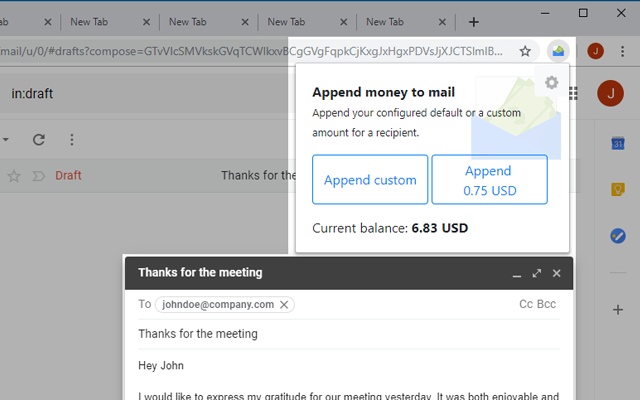 You can use Google Gmail to send password exchange replies.
A developer has developed a Chrome extension called MoneyMessage that allows users to send a ripple through Google's Twitter account (@SchlaubiD). We also released a short 30-second demo video to send a ripple via Gmail.
Ripple is currently attracting attention as a competitor to the existing SWIFT, with the aim of realizing a faster and more inexpensive remittance in the cross-border remittance market. Of course, JP Morgan and IBM are also entering the market, and competition is intensifying. For more information, please click here .
Do you use Gmail and XRPTipBot? Great! Send MoneyMessages with the new Chrome extension within Gmail. Try it out now https://t.co/eo7HZjEA8u

Happy weekend 🙂 #xrpthestandard , #xrp , #XRPcommunity pic.twitter.com/XCH88DEZsK

– SchlaubiDev (@SchlaubiD) March 29, 2019