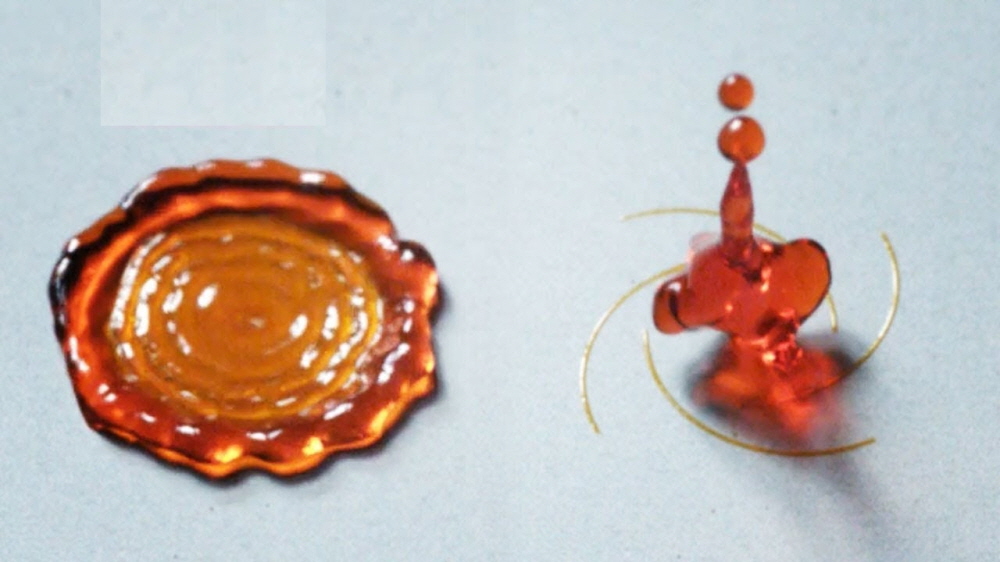 A team of researchers in China is carrying out a research on rotating a specimen at a high speed by dropping a little bit of a pattern on a special surface.
The landing surface is made of a porous alumina plate that is hydrophobic and has a water-repellent property to maintain the low adhesion, such as a fluorine-treated frying pan, to prevent the build-up, thereby completely drying the surface. Ultraviolet rays are adjusted for 8 hours and added with hydrophilic property.
When a water droplet that bounces off the surface of the water splashing once bounces back, this kinetic energy rotates the hydrophilic one. Of course, many complex processes are involved in this process. As a result, we succeeded in twisting or blowing in various directions and changing freely.
If this study is further developed and put into practical use, it can be expected to use various materials such as materials and sea ice to clean by themselves. For more information, please click here .