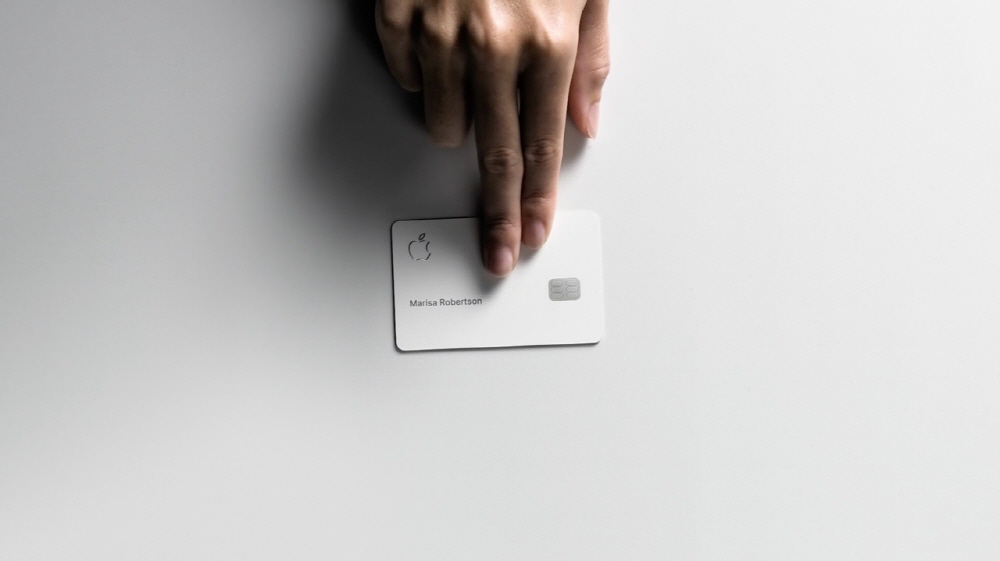 On March 28, Apple announced its own credit card, Apple Card, which can be used with the iPhone during the Apple Special Event, which introduces its products and services.
Of course, the Apple card is not Apple's first credit card. In fact, Apple has issued credit cards several times to the nearest branch. Apple released its first credit card in 1986. I also posted my first credit card ad with the Apple IIe extension, Apple IIe.
Apple's credit card, released in 1986, is divided into two types: plastic and corporate. The personal card credit limit was set at $ 2,500. The top left corner of the card contains the Apple logo, which gives a similar feel to the recently released Apple card.
If you use a corporate card, you do not need a down payment when you install. At $ 1,498, Apple also gave Apple a chance to exchange old PCs like the Apple XL and the Macintosh XL for the new Macintosh Plus.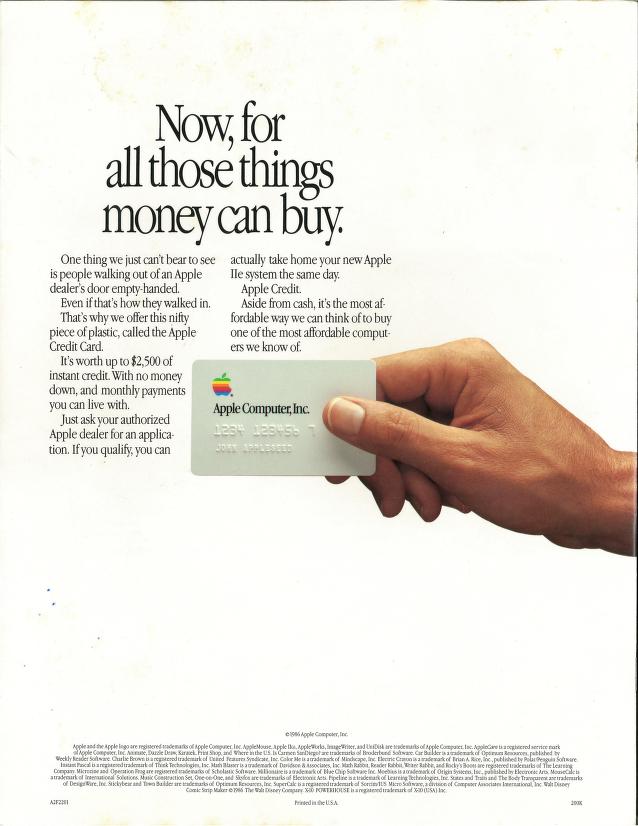 In the 1990s, Apple credit cards changed to a white design with black on the underside. Card numbers and names were written in white letters on a black background. In fact, Apple had been in the business of credit cards for over 30 years before Apple announced it.
Anyway, the Apple card attracts attention in terms of alliances between the IT industry and the financial industry. It is hard to say that the Apple card is an extraordinary attempt by Apple to cooperate with Goldman Sachs, as Amazon has already partnered with JP Morgan and Uber with Buckle Ray. At least, however, this is an analysis that Goldman Sachs could have a big impact on.
AppleCard can work with Goldman Sachs and MasterCard to make payments for Apple Payments and use it as a physical form of a titanium card. It is free of charge and annual fee, and it can receive 2% of cashback and 3% of cashback to pay by Apple Music if you go through Apple Pay.
So why does the Apple card mean so much to Goldman Sachs? Bill Gates said banking was necessary in the 1990s, but banks would be unnecessary. As technology advances, the banking industry is also undergoing a change. Recently, it has become an invisible entity behind other brands, not selling financial products directly to consumers.
In this sense, it can be said that Bill Gates' prophecy is slowly becoming a reality in the financial field. For the past five years, FinTech has needed intermediary financial institutions and banks have been transforming into infrastructure. The alliance with Apple is the result of Goldman 's acceptance of the bank' s infrastructure.
Apple cards do not have to fight competitors like American Express. Apple aims to deepen its relationship with existing users through its connection with Goldman Sachs. So what Goldman Sachs is doing is proof that the bank can protect its user accounts and assets in a proven way.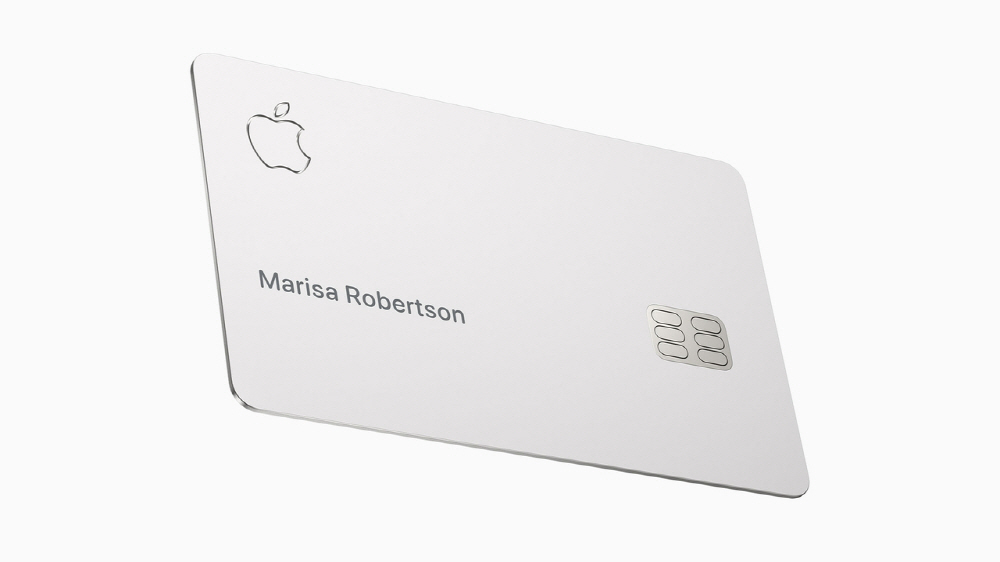 Goldman Sachs has access to all data for Apple Card users, but Apple itself does not have access to user financial data. Goldman Sachs is a newcomer to consumer banking services, but in 2016 it is necessary to provide Apple cards while establishing and strengthening consumer online bank Marcus.
With banks like Wells Fargo and Chase starting to offer online services but eventually failing, Marcus succeeded in providing services such as personal loans, high interest, account and asset management along with credit cards. Marcus will continue to use physical cards under the Goldman Sachs brand apart from Apple cards.
Experts say they still have all their brands, but there are also banks that work with technology companies. Goldman Sachs, which has not succeeded as a consumer brand, is making new moves, including the release of Marcus and the acquisition of apps like Clarity Money.