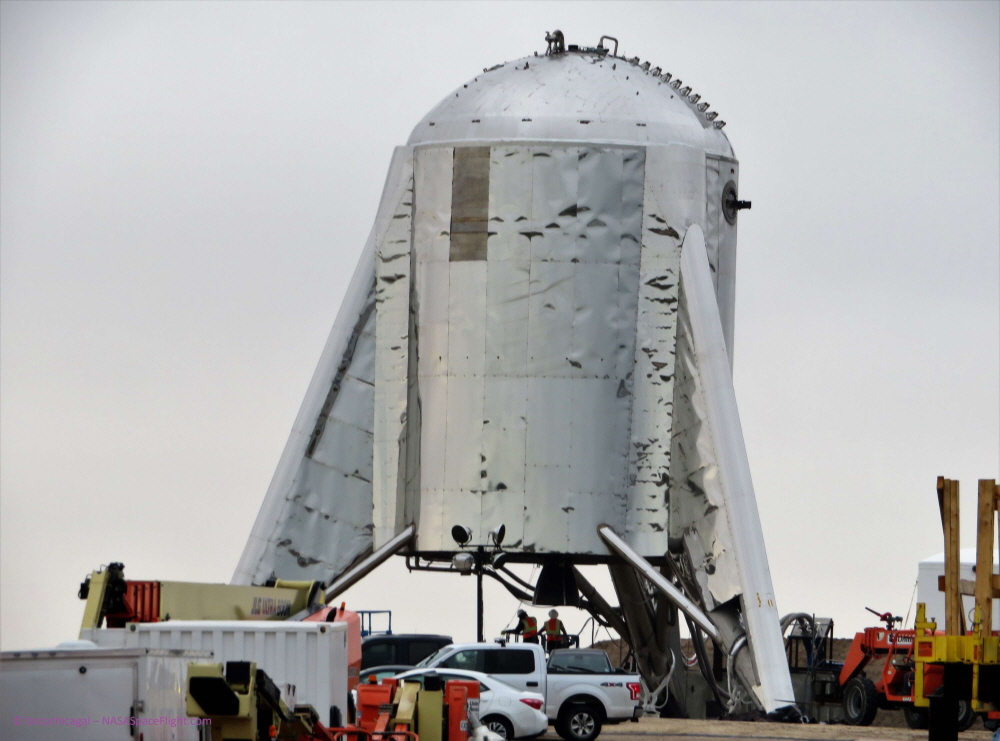 Space X, a private space company, has tested the Raptor rocket engine, which will be used for the big rocket Starship aimed at the moon and Mars. It succeeded in making the Starhopper ascend and descend a couple of inches with a cable loosely fixed test machine.
Elon Musk, CEO of Space X, said that all Star Hopper take-off and landing tests were successfully completed on his Twitter. He also explained that in the first test, he did not raise the star hopper gas in the test, he just raised it to the point of his hair, and explained that three raptor engines are needed for the orbital turn test.
Starhopper completed tethered hop. All systems green. https://t.co/0m5Bm5slD2

– Elon Musk (@elonmusk) April 4, 2019
https://platform.twitter.com/widgets.js
The Star Hopper is a stellar concept with a single Raptor rocket engine and a technology demonstration model. Prepared for this takeoff and landing test. The gas is made of stainless steel and has a diameter of about 9m. The Star Hopper has a beautiful streamlined body, but on January 23, due to the strong winds, the plane fell and the end of the pairing was destroyed. Because of this, it was said that the test was carried out with a domed lid on the body part.
Test today has been postponed until tomorrow, #SpaceX crews hard at work today on the # StarHopper & progress on the orbital # StarShip . ?
Taken: 3/26/19 pic.twitter.com/GdLASktE4y

– Austin Barnard? (@ austinbarnard45) March 26, 2019
https://platform.twitter.com/widgets.js
The latest Raptor engine tested is redesigned with materials from Space X's superalloy foundry, and seven will be put on the finished rocket and 31 will be offered as a super heavy booster. The raptor engine uses methane, which can be secured even from the outside world, and the pressure in the combustion chamber is very high. Space X is a next-generation engine that emphasizes that it will be a big milestone for space development in general.
Space X is expected to go through a series of tests like this one for a few days and then go smoothly to a test that rises to about 250m above landing. For more information, please click here .