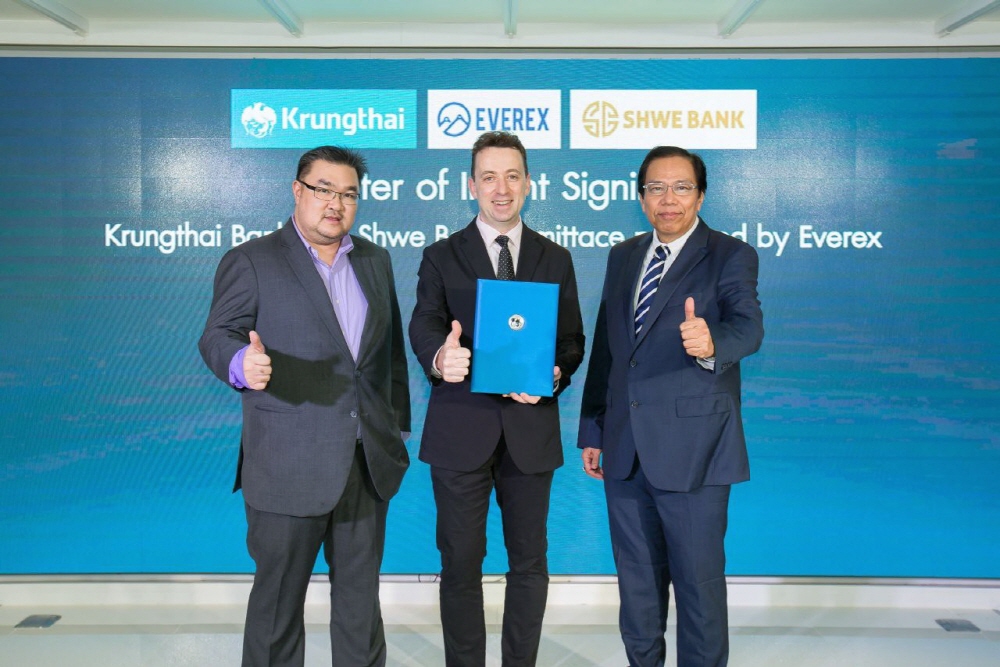 Thailand's state-run Krungthai Bank and Shwe Bank Governor have approved a password-denominated money transfer system developed by block-chain developer Everex. The system will be used for border transit between Thailand and Myanmar.
The remittance system was jointly announced by the two central banks on April 4 (local time) at the meeting of ASEAN Central Bank Governor and Treasury Minister Yi Er-Rex. According to this, on March 28, the two central banks signed a letter of intent to introduce a border remittance system between Thailand and Myanmar.
More than 3 million workers from Myanmar are currently working in Thailand and are sending some of their profits to Myanmar every month. The remittance system developed by Everlex, which is said to be introduced at this time, helps users to remit money at any time via a smartphone.
"The project will be a good news for more than three million workers in Thailand, where the project is likely to use existing means," said Shwe Bank. "Both sides share the same culture and traditions," he said. Economic activity will be faster and safer. For more information, please click here .