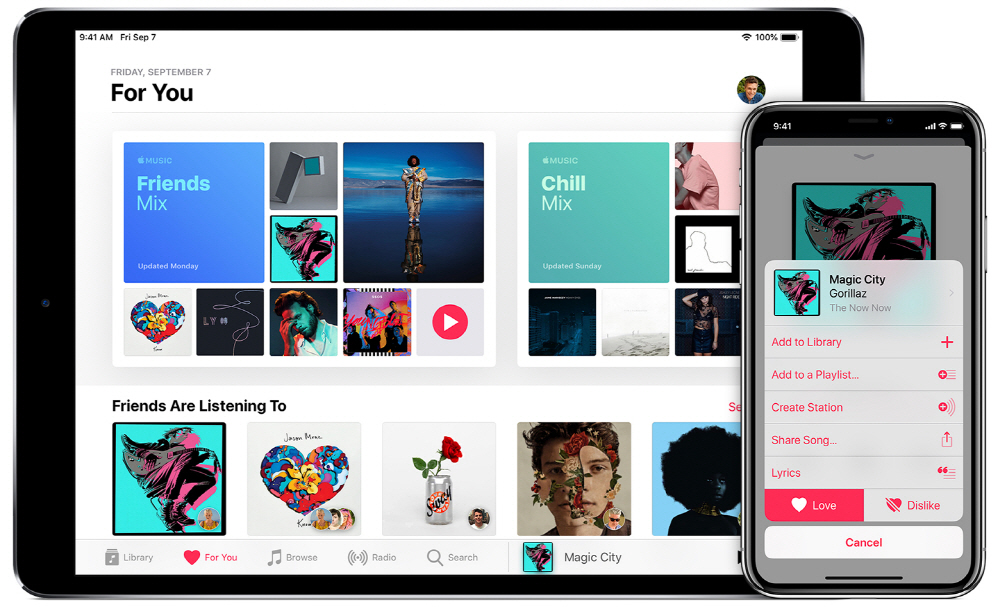 In the United States, Apple Music paid members are more than Spotify. If this were true, Sporty Pie, which has been leading the streaming music services market around the world, has allowed the US to reverse the rapid growth of Apple Music.
According to the Wall Street Journal, the number of paid members in the US as of February is more than 28 million for Apple Music and 26 million for sporty pie. Both services do not disclose paid membership in their region. Both of these companies include membership during the free trial period.
The growth of Apple Music is just one word. As of January, the membership growth rate is 2.6 ~ 3%. Sporty pie grew by 1.5 ~ 2%. Of course, the worldwide number of paid members is still far ahead of Apple Music. According to Sportifie, the number of active users as of December last year is 270 million, of which 96 million are paid members or users before the paid period begins. Otherwise, they are free merchandise ads.
The number of subscribers to Apple Music was reported to be 50 million in the first quarter of the year, which was announced at the end of January. The increase in Apple Music is significant, but it is still different from Sporty.
On the other hand, there is an analysis that the sales per sporty user is falling. Apple music is the real profitability and the sustainability of the analysis is also emerging. In fact, the situation in which the number of paid members of Apple Music exceeded the sporty pie in the United States was expected six months ago. In order to maintain its leading position, Sporty Fee has promoted the set discount with Hulu, a video streaming service.
In March, Sporty Pie appealed Apple to EU regulators for violating competition laws, appealing that Apple is abusing App Store dominance in favor of its services. This movement may also be an expression of the nervousness of the sporty pie that has been chased. For more information, please click here .