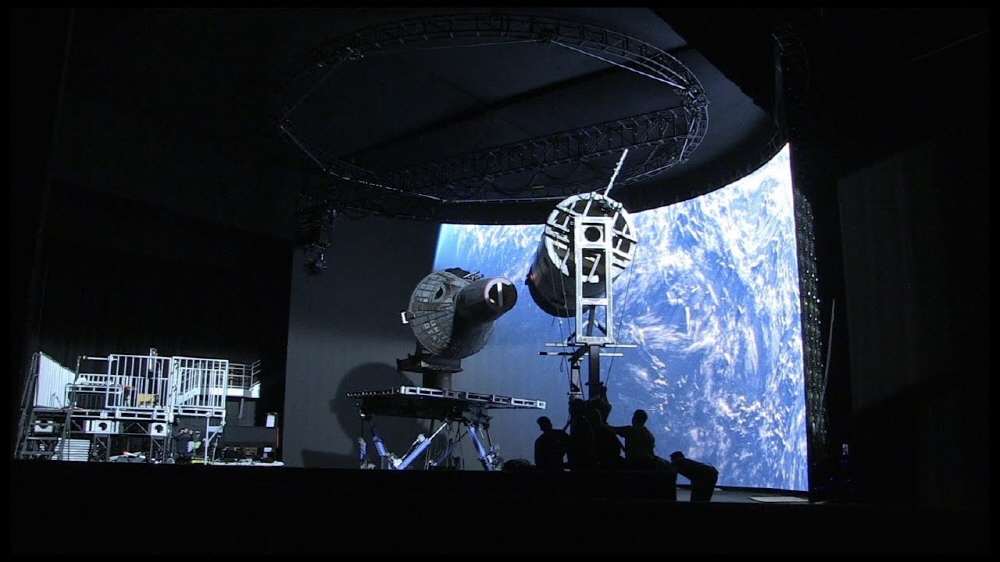 First Man, released in 2018, is a film about the first moon landing. Since I filmed like a documentary, I had to express a wide range of visual effects as if it were true. To this end, DNF, a VFX studio, has built a giant screen that has never been seen before, shooting a scene in a movie.
If an actor who has never piloted an aircraft has to shoot a control scene, put a composite screen in the background. However, Firstman thought that he wanted to shoot the X-15 flight scene, so he put a huge LED screen on the stage, put the aircraft models and actors on the simulator, and inserted the moving clouds animation behind.
Techniques for projecting images behind a performer can be found in tricks such as screen processes or optical compositing, which have been common in automotive driving for decades. However, First Man has created a sophisticated screen that is indistinguishable from the actual flight image. It has the advantage that the reflection reflected on the window or the helmet is accurate, and the editing work is less.
DNEG was able to capture the actual launch footage using NASA's Apollo launch video during production. However, because the original image was taken with the old film, it was necessary to simulate the movement of flame or smoke with CG and correct the aspect ratio. Through this process, I added credibility to the film and eventually won the academy visual awards. For more information, please click here .