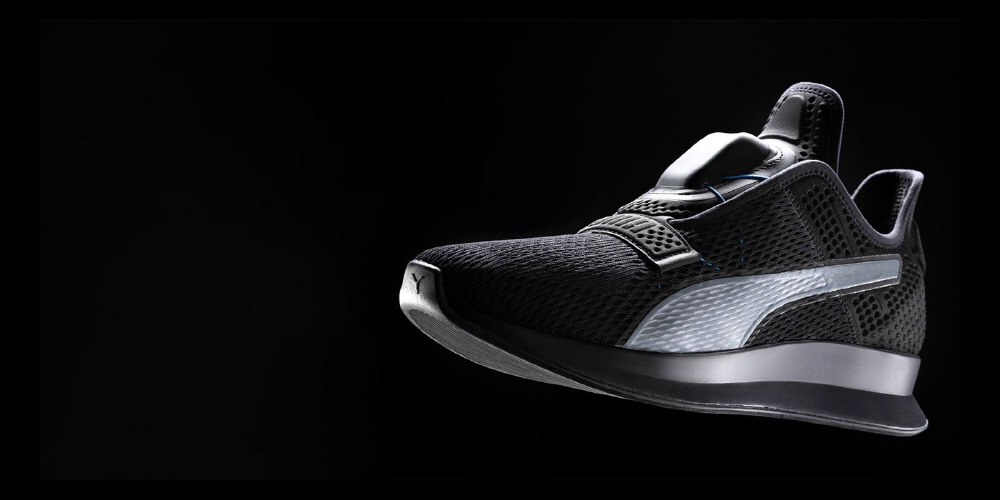 Sports brand Puma has begun recruiting Puma Fi beta tester with self-lace functionality.
With automatic shoelace adjustments, you can think of products like Nike Adapt BB or HyperAdapt. Puma, however, has developed a limited number of Autodiscs, a shoe that can be tightened with smartphone apps at the same time as HyperAdapt. However, the problem was that the product was heavy and expensive to sell in volume.
Puma Pai, which was introduced this time, has been in development for only three years. It was developed with focus on intuitiveness, practicality, and economy. The shoelace is made of Dyneema fiber used for bulletproof vests and is controlled by a motor placed on the instep. You can also change the swipe of the smartphone app screen through the Bluetooth connection.
What's in the box? .. ? These @ PUMA Fi shoes self-lace which is awesome. Try out and beta test your own pair by filling in the form here:
?? https://t.co/ysNF4LAjep #PUMAFi #FitIntelligence #PUMA #Ad pic.twitter.com/9YBWMDzGLE

– Lewis Hamilton (@LewisHamilton) April 18, 2019
https://platform.twitter.com/widgets.js
Unfortunately, Korea is missing the 11 countries of the US, UK, Germany, Japan, Hong Kong, Sweden, Denmark, Norway, Spain, India and Turkey. This product is expected to be released in 2020 and will be a little cheaper than the Nike Adebubi. For more information, please click here .