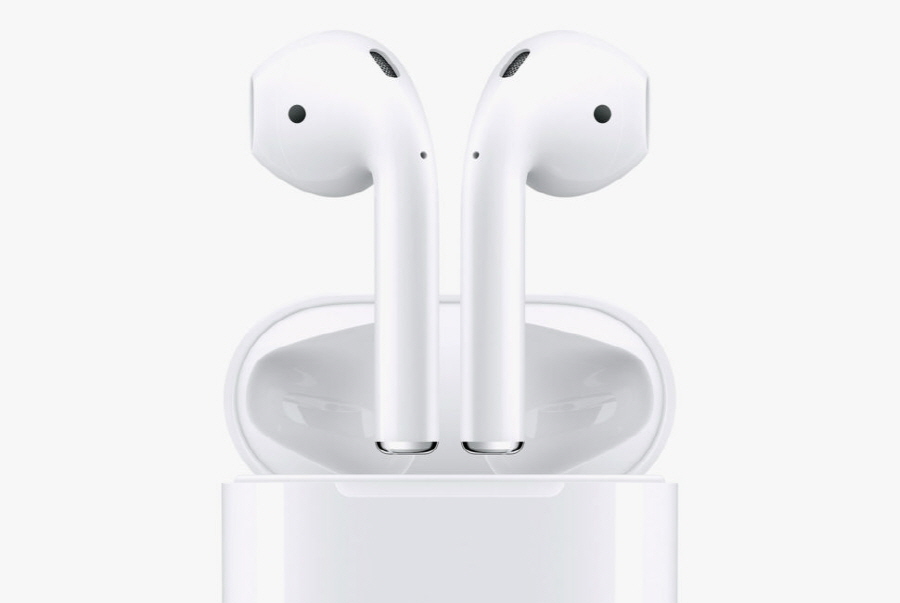 According to Counterpoint Technology Market Research, the global wireless earphone market is said to be 12.5 million units in the fourth quarter of last year.
The largest market is North America, which accounts for 24% of shipments, with Asia and the Pacific minus China showing a slight difference. Apple is also leading the market with a market share of 60%, but it tends to decline due to consumers' expectation for a new airpot to be released in the first quarter of this year. Of course, the fact that JLab (second-ranked) and QCY are showing strong growth also have a negative impact on Apple's market share.
If you remove Apple's AirPot, it will cost $ 150 to $ 200. Examples are the Jabra Elite Active 65t, Samsung's Gear IconX and Boss's SoundSport Free. But the products under $ 100 were also named in the rankings.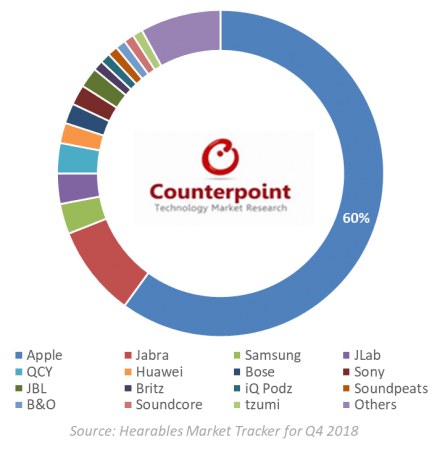 By region, Apple is ahead in North America, but products such as Samsung Electronics, Jabra, JA Lab and iQ Podz are also getting good responses in the US and Canada. In Europe, Apple's market share is lower than in other regions. Zabra has a market share of 14% thanks to its strong performance. New companies such as Arbily, HolyHigh and Vigoshop are noteworthy. In China, the market share of Apple is relatively low compared to other regions, and the presence of QCY, which is favorable to T1 and T1S, is growing. Local companies such as Honor, Edifier and ENKOR are performing well. Apart from China, Apple is performing well in the Asia-Pacific region, but what is eye-catching is the growth of new businesses like Britz and GLIDiC. This market is expected to grow further thanks to demand from emerging countries.
In the fourth quarter of 2018, Counterpoint has increased its share of the price-performance models such as JBuds Air Tune Wireless and QCY T1 at once, and more companies are entering the market with the latest features. However, competition is intensifying while introducing a model with a reasonable price, and consumers will have a wider choice.
The overall market is dominated by Apple 's AirPot, but it' s a growing share of the company that spills mid – range products. For more information, please click here .