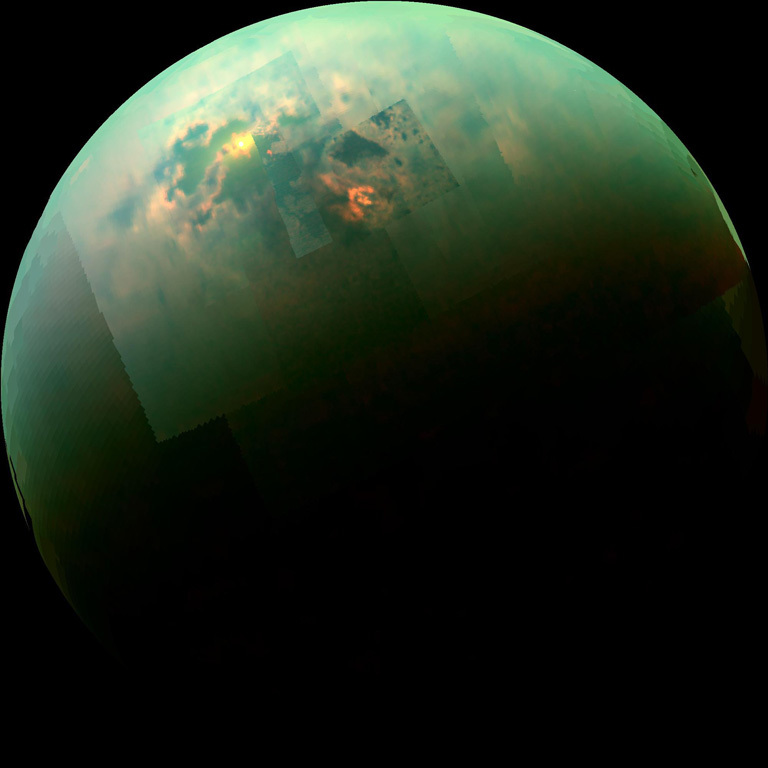 NASA researchers are analyzing data from Saturn Cassini, which was completed in 2017. The last time I saw the Saturn satellite Titan recently, I discovered something new in the data at that time.
Titan is well known for its climate, including sea, rivers and rain. The liquid that brought this climate is not liquid water like liquid water, but liquid methane and ethanol. Titan also has a seasonal change that is the longest year in the world, 30 years.
According to a new discovery published in the journal Nature Astronomy on April 15 (local time), a part of the methane lake of Titanic is located on a very high plateau with a depth of about 100 meters. The researchers knew that the wide ocean in the northern hemisphere of Titan was full of methane. However, the large lake in the southern hemisphere is also mixed with methane and ethane, and other small lakes in the northern hemisphere have been expected to contain methane and ethane as well as the southern hemisphere.
However, analysis of Cassini's last observational data suggests that many lakes in the Northern Hemisphere were methane-based. It is as if the Earth's water is a completely different element in the northern and southern hemispheres. Seasonal variations were also found on the surface of the Titan. Because Titan is a Saturn satellite, it turns around the sun for 30 years, but between 2004 and 2017 when Cassini arrived at Saturn, there was a seasonal change in the liquid on the surface of the Titan. In other words, in 2013, Titan became spring in winter. For more information, please click here .