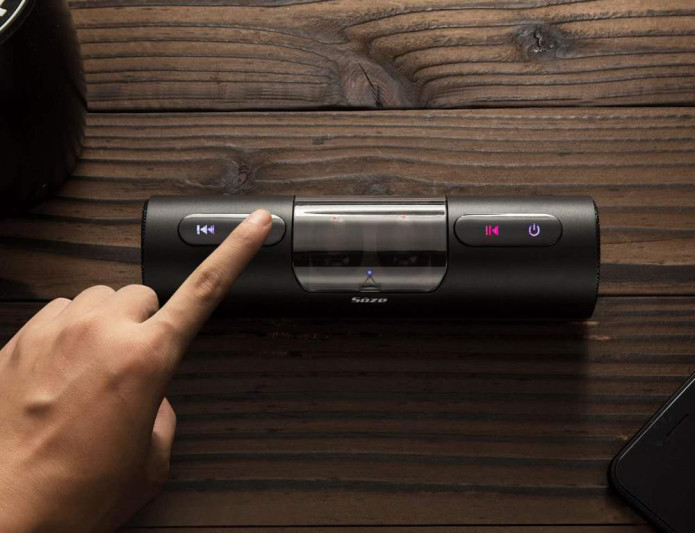 Sore (Söze) is a completely wireless earphone. Of course, these products are pouring in nowadays, but they have added a speaker function to the charging case, which is different.
The case has a built-in 6W speaker. The earphone itself can be played for 3.5 hours, and the speaker can be played continuously for 24 hours. This speaker can be used for PC or tablet when connected via Bluetooth. You can listen to music with a wireless earphone on the outside or a speaker that houses earphones indoors or outdoors. The case itself has IPX4 waterproof performance, so it can be used freely in the field. Supports Bluetooth 4.2, built-in battery capacity is 45mAh, and speaker is 2,000mAh. Wireless earphones require 2 hours to fully charge.
The product also raised funds through a crowdfunding site called Indigo Go. More information about the product can be found here .