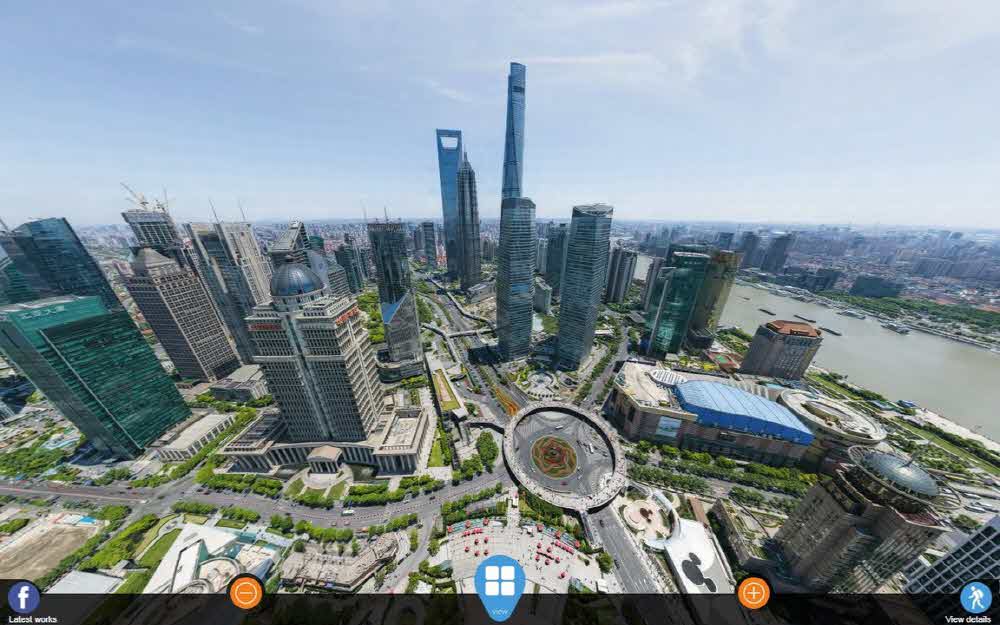 Big Pixel Studio, introduced by Jingkun Technology in China, allows users to enjoy a 360-degree photo with 195 billion pixels. The company, which handles super-high-resolution photos and cloud data, has released such photos to allow visitors to enjoy the entire city, including the Oriental Pearl Tower, a landmark in Shanghai, China, and the Bund, located across the street. You can see the sightseeing spots at the bottom of your eyes with a single click and you can enjoy it freely.
The camera boasts more than 2,000 times the pixel count compared to conventional products. The shooter says that it takes about two months to synthesize all the photos. Camera processing itself is continental scale.
Panorama photos can be moved to various locations via links in the sky. You can see various places such as Qingdao, Hong Kong, Guangzhou, Macao, Shenzhen, Tiananmen Square. For more information, please click here .