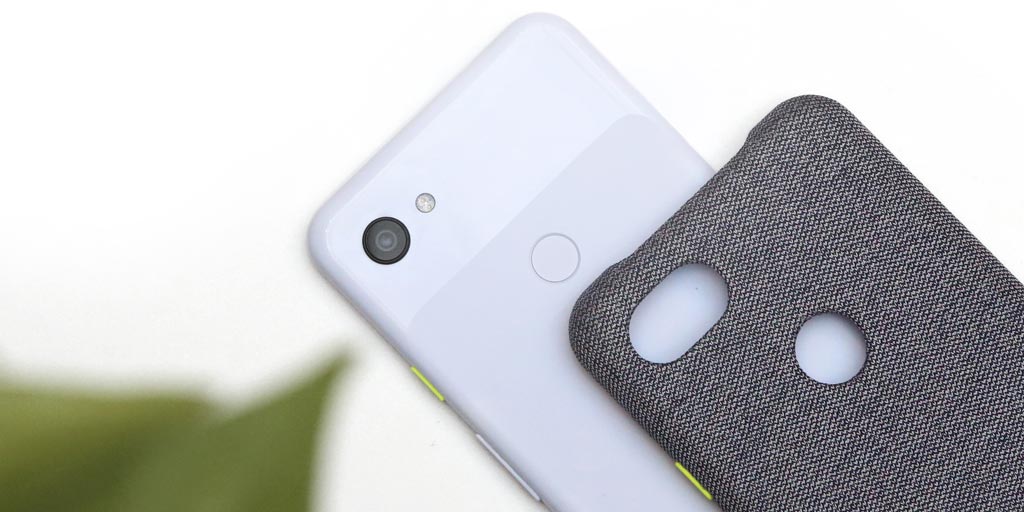 During its developer event, Google I / O 2019, Google announced two new proprietary smartphones, Pixel 3a and Pixel 3a XL. These products will be available on May 8th and will be available on May 17th.
The Pixels 3a and 3a XL are the entry-level models of Pixel 3 and 3XL released last November. The operating system is Android 9 Pie, and you can choose from three colors: Black (Just Black), White (Cleary White) and Purple-ish.
The size of the pixel 3a is 151.3 x 70.1 x 8.2 mm. Considering that the existing pixel 3 was 145.6 × 68.2 × 7.9mm, it got bigger. The size of the pixel 3a XL is 160.1 × 76.1 × 8.2mm, which is also larger than 158 × 76.7 × 7.9mm of the existing pixel 3XL.
All of the existing models have a soft touch and glass processing on the back, while the main body of this product is made of polycarbonate. In addition, the waterproof and dustproof performance is slightly lower than the IP68 of the existing model. The battery capacity is 3,000mAh for pixel 3a and 3,700mAh for 3a XL. You can use the charger included in the package for 7 hours with 15 minutes charge. Wireless charging is also supported.
New phone, new color. # pixel3a comes in Just Black, Clearly White and Purple-ish. Available now https://t.co/duKRg1oEAZ . pic.twitter.com/l9ixSIAYzV

– Made by Google (@madebygoogle) May 7, 2019
https://platform.twitter.com/widgets.js
The pixel 3a features a full HD OLED display that supports 5.6 inches of 441 ppi and the 3a XL features a 6 inch 402 ppi full HD OLED display. Both cameras support f1.8 and 12.2 million pixels in the rear camera, and the front camera is equivalent to 8 million pixels. In addition, most of the camera functions like Night View Mode, Portrait Mode, and Google Lens were the same as before.
# Pixel3a has arrived and its camera is worth all the hype and all the captures. And the best feature? Get all this for only $ 399.
✅ Night Sight
✅Portrait Mode
✅Color Pop
✅Google Lens pic.twitter.com/nuzzym3Q5k

– Made by Google (@madebygoogle) May 7, 2019
https://platform.twitter.com/widgets.js
Zune Fujitsu introduced the Qualcomm Snapdragon 670 processor and installed Google's own security chip, the Titan M (Titan M). However, Pixel Visual Core, a processor for image processing and machine learning that was previously available, is missing. In addition, the RAM is 4GB and the storage space is 64GB. For more information, please click here .