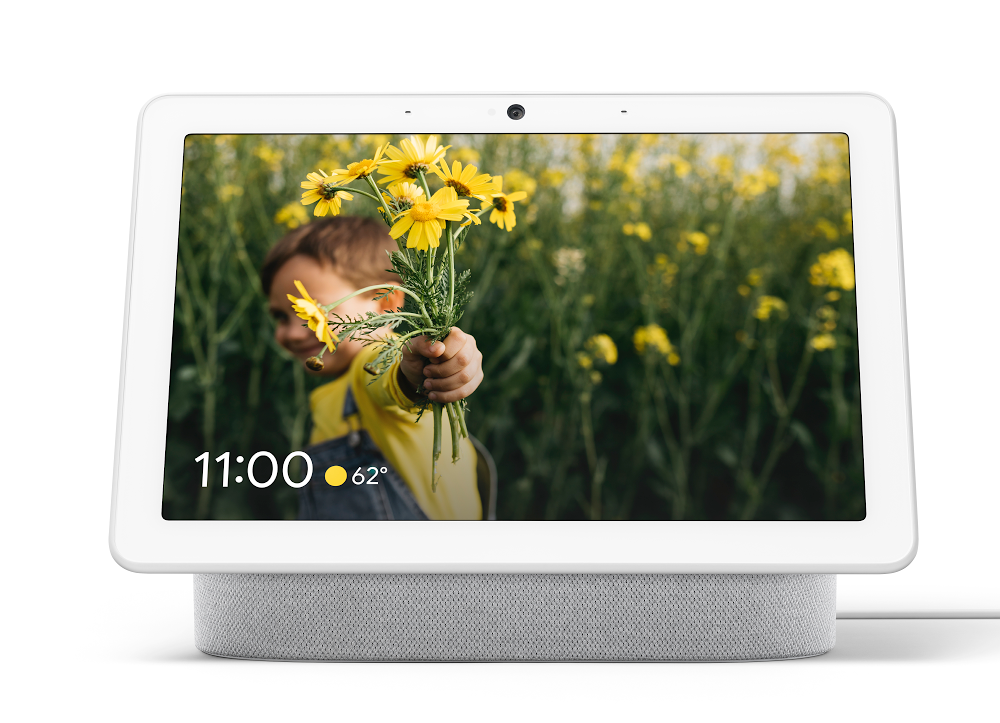 Nest Hub Max is a smart display announced during Google I / O 2019, a developer conference that was held on May 7th by Google. The product is the top-of-the-line product with a camera and surround speakers in Google's Home Hub launched in 2018 and will be available in the US at $ 229 late this summer.
The Home Hub was a smart display with touch screen operation plus speech recognition. I was expecting to use it as a home appliance hub that allows me to manipulate all kinds of things Internet appliances in my home. Nest Hub Max adds a built-in camera that was not available on previous models, as well as a stereo sound speaker on a 10-inch display.
The built-in camera has various functions. Face Match is one of them. Nest Hub Max supports multiple users. When Face Match is selected, this product recognizes multiple faces individually. As you pass through the camera, Nest Hub Max recognizes your face and displays information for people who recognize the calendar, commute, favorite music, and TV programs. Of course, voice recognition also supports user perception, which automatically switches the account.
Meet #NestHubMax , a smart display from @googlenest and @madebygoogle . With a 10-inch screen, premium stereo sound, built-in Nest Cam features, and the power of the Google assistant. # io19 pic.twitter.com/oApBljAupD

– Google (@Google) May 7, 2019
https://platform.twitter.com/widgets.js
Nest Hub Max can also use Google DUO to play video messages or view pictures taken on Google Photos like digital frames. If you have any suspicious activity, you can respond automatically and send a notification to your smartphone. It is also possible to operate the robot cleaner by using the voice recognition function such as cleaning the kitchen or by using the hand gesture function using the camera if the hands are dirty during cooking.
Other features include the ability to track users moving within the camera's field of view. According to Google, the privacy policy says that if the Nest Hub Max front light glows green, the camera will be visible at a glance. It also has a hardware switch that can physically release the microphone and camera.
It also supports YouTube, Youtube TV, Smart Assistant, Google Assistant, and smart home appliance voice manipulation.
The product will be available in the US, UK and Australia in the second half of this summer. The US sales price is $ 229. For more information, please click here .