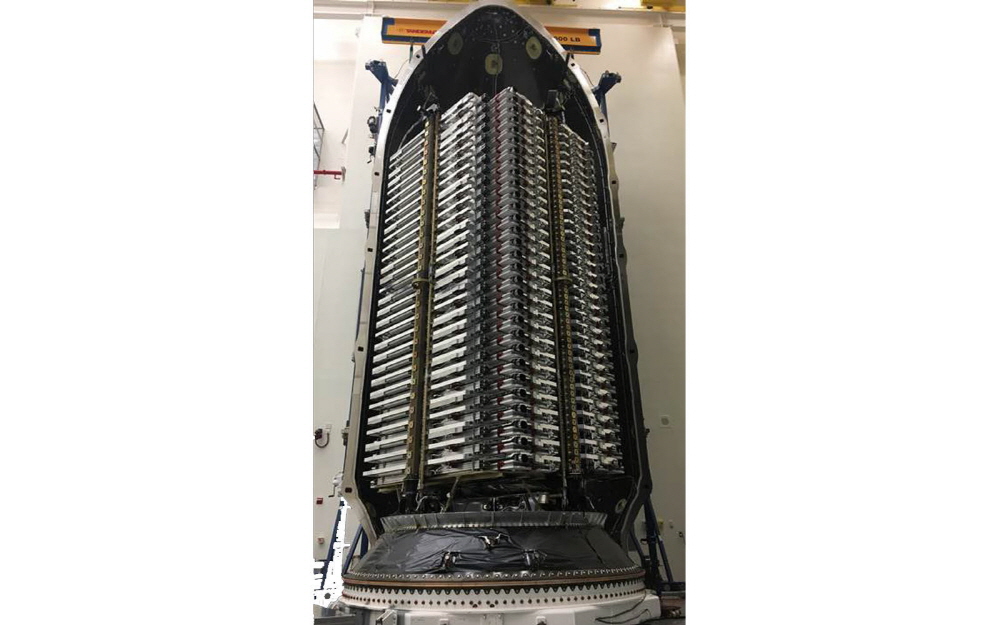 SpaceX, a private space company led by Elon Musk, announced the Starlink initiative in 2015, which will launch a number of small satellites in orbit to enable high-speed Internet access on the ground. In 2018, the Federal Communications Commission received approval from the FCC for up to 12,000 satellites. And the first launch was on May 16 (Korea time).
Elon Musks posted a photo of Falcons 9 rocket pairing on his Twitter site on the 11th. It looks like a server in a data center rack, but it is the first 60 of the communication satellites for starlinks, 12,000. You can think of only 60, but it is huge enough to be fired once.
Space X will launch a rocket on Saturday (May 15) after a booster ignition test on the 14th. Elson Musk also said that a lot of things could go wrong, as the launch is about to bring a small satellite into orbit from the beginning.
The goal of the plan is to eventually deploy 12,000 communication satellites on a low earth orbit. Providing broadband internet in areas without ground internet environment. This is the first launch, and it is only a small first step in a grand plan. For more information, please click here.
First 60 @SpaceX Starlink satellites loaded into Falcon fairing. Tight fit. pic.twitter.com/gZq8gHg9uK

– Elon Musk (@elonmusk) May 12, 2019