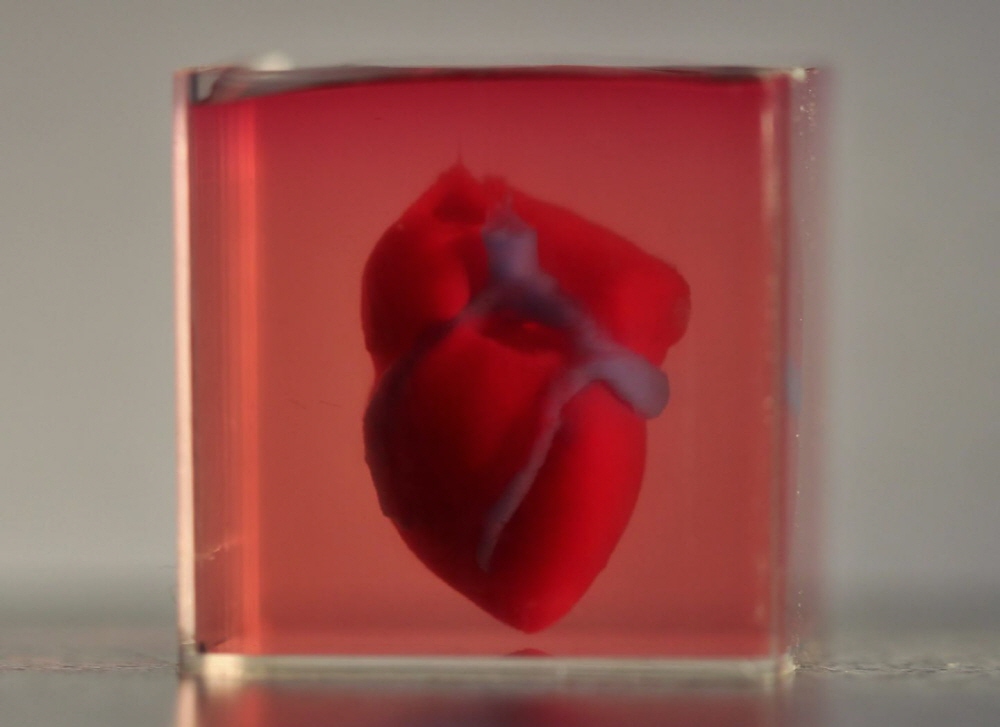 A research team at Tel Aviv University in Israel has produced 3D print hearts for the first time in the world using human cells and biological materials. This heart, like the real thing, reproduces the atrium, ventricles, and so on.
So far, I have not had a heart made with a 3D printer. But there was no blood vessels and it was just the output of biological tissue. However, according to a paper published in the journal Science and Advanced Science, the 3D print heart must first be inspected for the biopsy of the patient's adipose tissue, and the complex heart tissue that can be used as a heart patch using the cell material made from the tissue Model reproduced.
The 3D print heart made in this way is about the size of a rabbit heart, so it can not be transplanted into the human body. The heart has to contract by electrical stimulation, but it does not work with pumps that circulate blood.
The researchers want to cultivate a 3D print heart and make it look like a real heart. If this attempt succeeds, you will be able to see if it will work in the future. Of course, the ultimate goal of the research is to create a functional organ for implantation in humans. The researchers explain that the results of this study show the possibility of future access to personalized tissue or organ replacement. As early as 10 years, he added that large hospitals will have 3D long-term printers and routine transplantation possible. For more information, please click here .