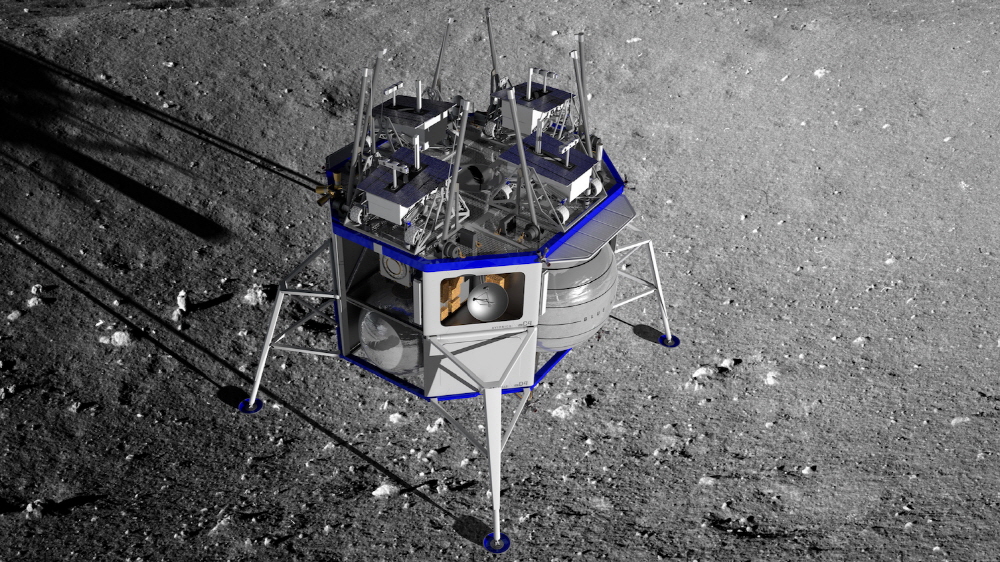 Blue Origin, an aerospace company founded by Amazon founder Jeff Bezos, has unveiled Blue Moon design and image imagery for the lunar lander.
Bezos announced a model of the Moon landing Sean Blue that Blue Origin has been designing for the past three years at the convention center in Washington, DC. Blue Moon can be launched in conjunction with Blue Origin's new landing rocket, New Glenn, released in 2017, and the blue door itself is equipped with its own BE-7 engine.
Blue Moon can autonomously navigate the universe through space and carry loads from 3.6 to 6.5 tons to land on the moon. The outer space can be lifted and the luggage can be ejected from the body to the outside.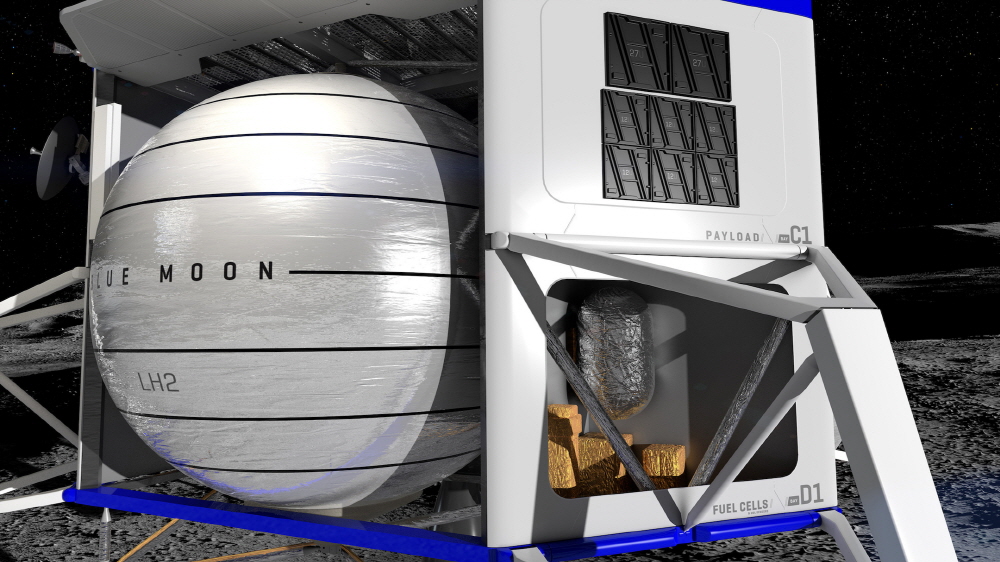 The BE-7 engine is mounted in the direction of travel and the four legs extend in the same direction as the engine. When landing on the moon, the blue door controls the attitude of the engine and adjusts the legs face downward to the vertical direction. To land on the moon slowly in this state. We also used machine learning so that we could land correctly everywhere with the precision induction fall sensor.
According to Bezos, Blue Moon can carry four lunar probes at the same time. There is no human ferry yet, but it will also be possible to build a larger version of the Blue Moon and board a human.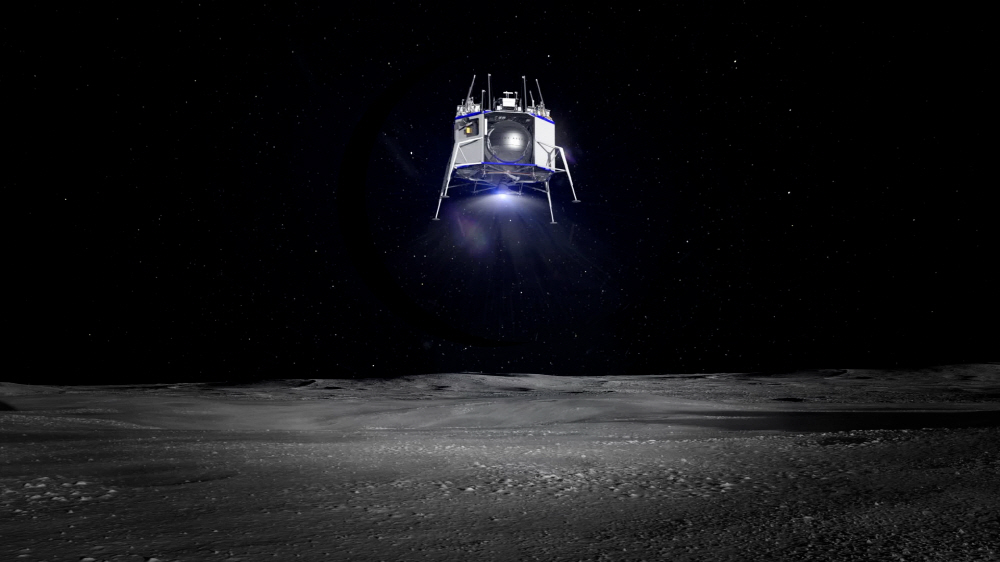 Bezos says the fundamental and long-term problem in the announcement is that humans will eventually consume the earth's energy, and that the solution is to get a source of solar energy outside the Earth.
The side considered the landing site of the Blue Moon is a crater near the moon's Antarctic. There is a high probability that there will be ice, which will be a precious space resource in the sunshine inside. Drinking ice can increase the likelihood of drinking water or finding rocket fuel and drinking water, which can be a very useful resource for human activity on the moon. The most important point about the moon, Bezos added, is that there is water in it, adding that liquid hydrogen, a fuel for the BE-7 engine on the Blue Moon, could be produced from the ice on the moon's surface. For more information, please click here .