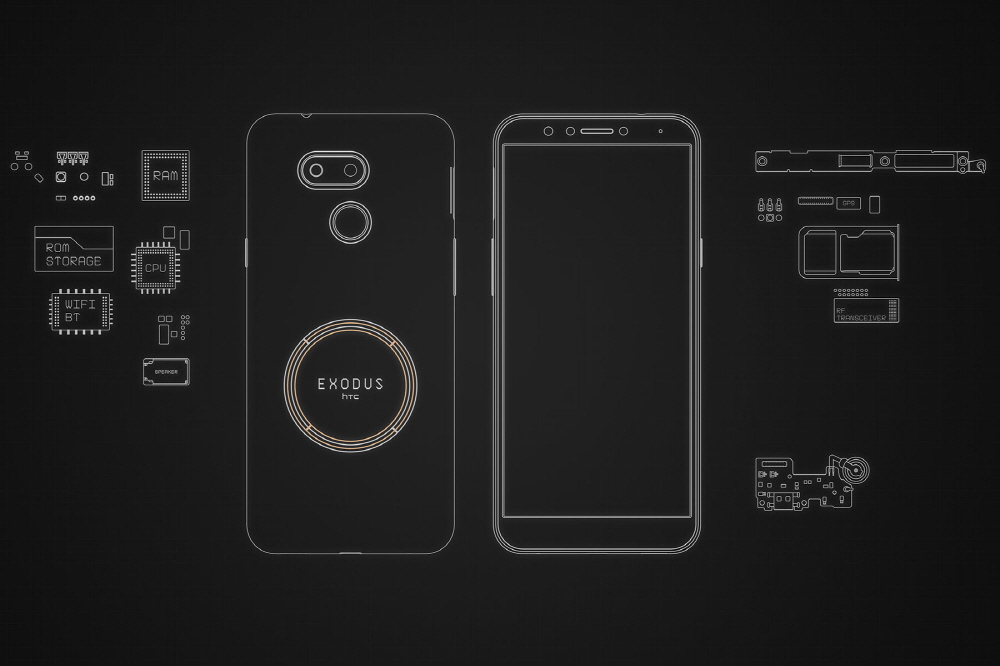 Taiwan's smartphone maker HTC has announced that it will launch its low-cost block-chain smartphone Exodus 1s at a price of $ 250 to $ 300. The launch is scheduled for the third quarter.
HTC is already selling Block Chain smartphone Exodus 1. It embodies Zion's own cryptographic hardware wallet that allows secure cryptography storage. It is also one of the features that users can buy terminals with passwords.
However, specific hardware specifications such as processor, display, and camera configuration inside the Exodus 1s have yet to be revealed. However, it should be noted that Exodus 1s acts as a node. Bit coin block chain means that the terminal operates as a part of the transaction network.
Exodus 1s is equipped with zeon, and can handle passwords such as etherium or light coin as well as bit coin. It also supports ether based ERC-20 or ERC-721 tokens. In addition, Zion Vault developer kits have been released on the Hub to allow developers to take advantage of improvements at any time.
The total bit coin capacity now exceeds 200GB, but according to HTC, smart phones can store smaller versions. The full capacity can be stored on the SD card. Using the node function affects the performance of Exos 1s and increases the power consumption. Network connections are also recommended for Wi-Fi. Of course, it is not clear how much demand will be for a block-chain smartphone, but if the price of a coded currency rises, there is a possibility that it will become a favorable blow to the products and services of the block chain.