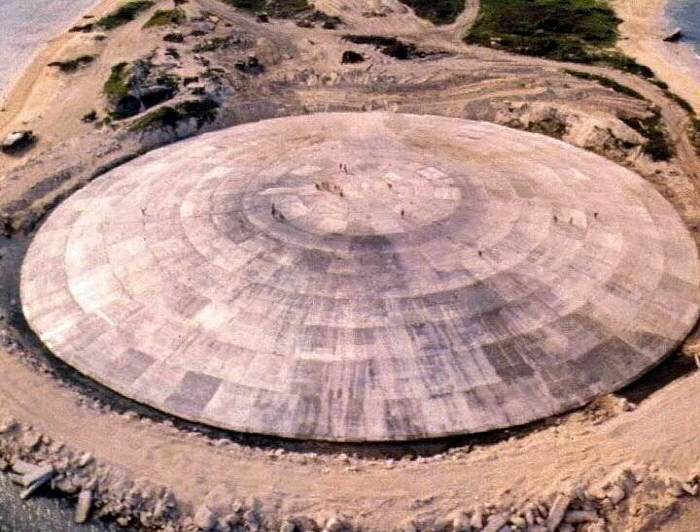 UN Secretary-General Antonio Guterres is concerned that there is a possibility of radioactive material leaking from nuclear dump concrete dome at Eniwetok Atoll, Marshall Islands, where atomic bomb tests were conducted between 1946 and 1962. Expressed.
It is located in the Atsuko area and is undergoing deterioration. The concrete dome was built at a point where 67 nuclear tests were conducted. The nuclear waste after the experiment was dumped in a crater at the end of the 1970s and covered with dome-shaped concrete with a thickness of 45 cm. At the time, however, this was not a permanent disposal, and the concrete was not properly covered to the bottom of the crater. This is what caused the problem.
About 40 years after the installation of the concrete dome, the dome is noticeably cracked and there is a possibility that even a strong storm sweeps away completely. Guthehez did not disclose specific measures, but he said he had to do a lot of work on the French Polynesia and the Marshall Islands explosions in the past, as it has implications for community and public health. And stressed the need for mechanisms and rewards. For more information, please click here .