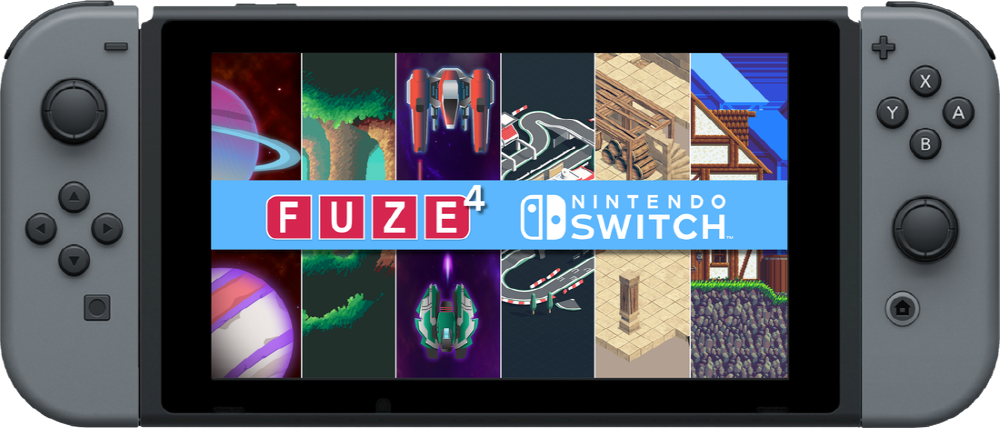 Fuse 4 The Nintendo Switch (FUZE4 Nintendo Switch) is a Nintendo switch game programming application announced by FUZE Technologies, a developer of UK programming education apps.
This program allows programming using Fuze BASIC, a proprietary language based on BASIC. The hardware keyboard can be connected via USB as well as the software keyboard. It also includes code writing and command lists so you can learn programming with just one Nintendo switch. It allows you to easily create games without coding experience.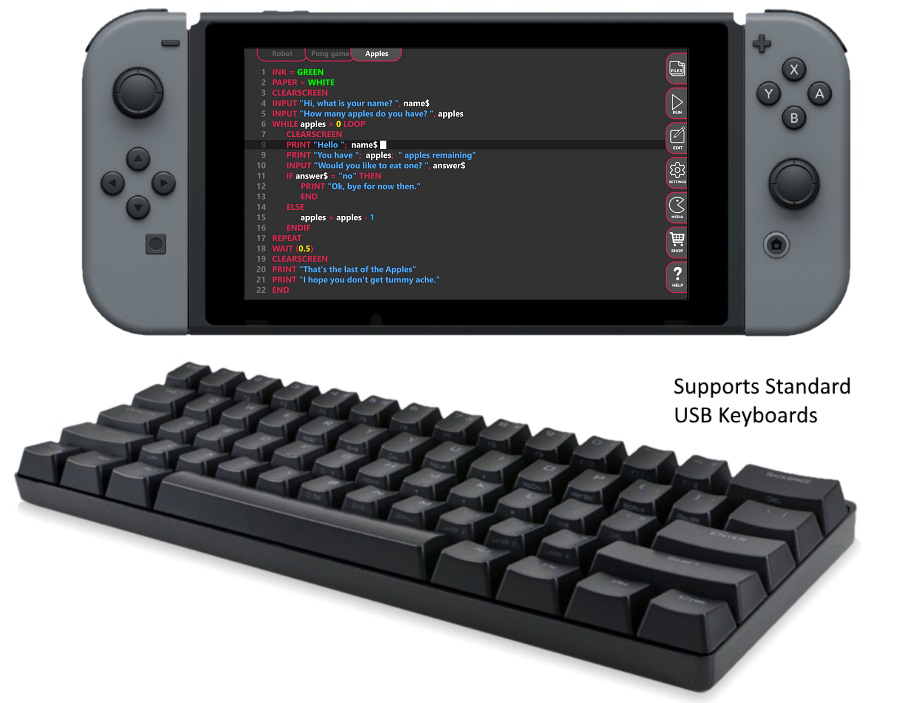 Fuse 4 With the Nintendo switch, you can develop a variety of 2D games, such as side scrolling shooting games and racing, as well as simple games like Atari that were released 40 years ago. Of course, it is possible to develop a game using a sensor mounted on the Joycon of Nintendo's switch. In addition, it is possible to develop not only 2D but also 3D game with 3D engine. Demo games such as 3D racing game and 3D dungeon RPG are also included.
Game development can be managed on a project-by-project basis, and settings such as lighting and shadow effects can be made. The models used in the game are prepared in advance. It is a field model, a variety of objects, effects and animations, a character, a background drawn by a dot picture, and a music material, which are the stages of a sports game.
Fuse 4 The Nintendo switch has 30 pixel artists, 3D modelers and musicians, and more than 10,000 assets. Of course, you can render graphics directly, create 3D objects, and apply synth modules to existing audio, so there is no limit to creativity. For more information, please click here .