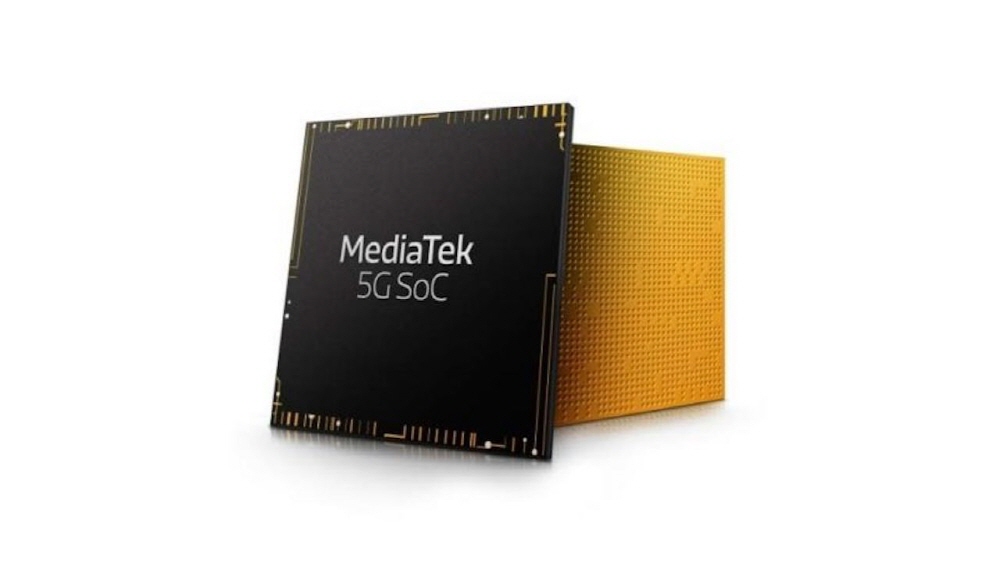 Qualcomm has already announced the 5G chipset for smartphones, but MediaTek announced that it is likely to compete.
The chipset's name has not yet been announced, but according to MediaTek, it is said to be a fully integrated 5G chip using the world's first 7nm manufacturing process. In addition, Media Tech is aiming to lower smartphone and device prices. Considering that Samsung Galaxy S10 5G, which supports 5G, costs $ 1,300 and LG Electronics' V50 5G is $ 1,150, price cuts can be quite attractive.
The 5G-capable chipset from MediaTek is a combination of ARM Cortex-A77 CPU and Mali-G77 (Mali-G77) GPUs. The Cortex-A77 changes architecture with the A76's next-generation CPU, raises power-saving performance, and will be the same CPU as Qualcomm's next flagship chip coming out this year. The chip also supports up to 80 megapixel sensors and expects to improve AI throughput through third-generation APUs.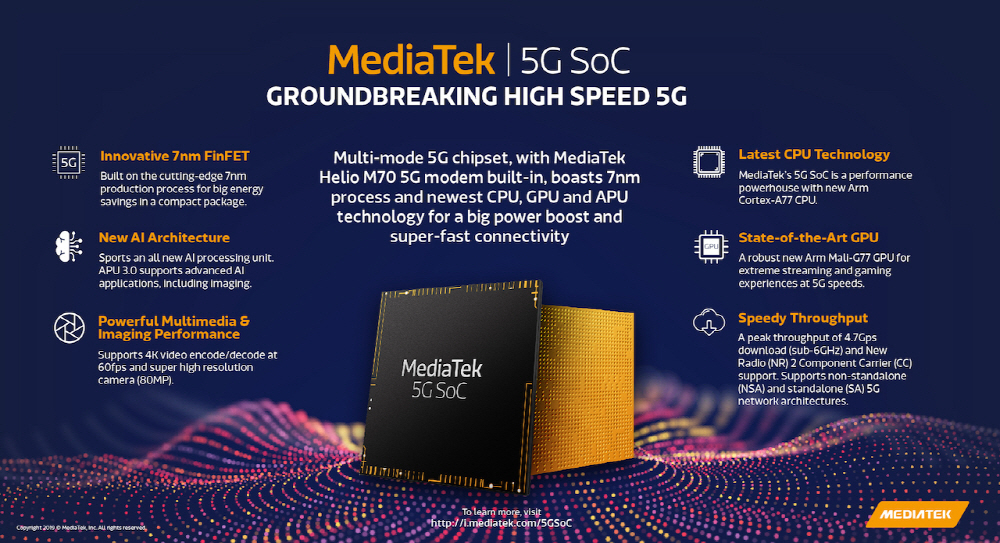 For 5G performance, downloads are up to 4.2Gbps and uploads are 2.5Gbps. The chip supports 6GHz and 2.5GHz, but does not support AT & T and Verizon's millimeter wave, for example. Modem chips and antenna tuning are required to optimize communication speed. Just like T-Mobile and Sprint, there are places that use 6GHz and 2.5GHz when starting 5G service.
Anyway, 5G modem and chip makers are limited, and it's a good thing that the choice is not Qualcomm. Media Tech Chip is expected to be installed on devices since 1Q202. For more information, please click here .