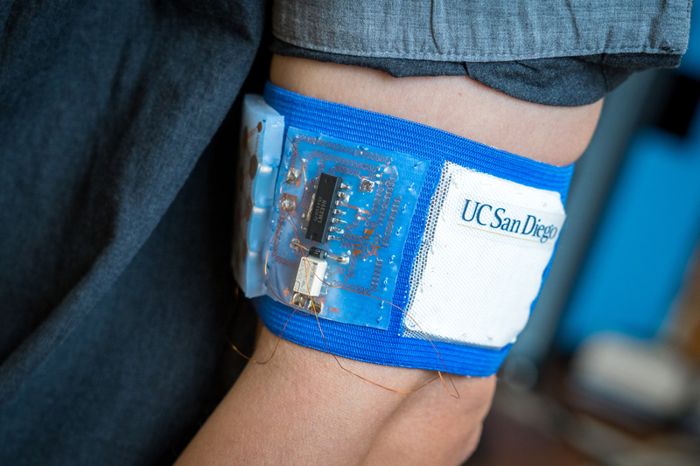 It is from May to June, but there are places where temperatures are already above 30 degrees. When the heat wave comes, it finds the air conditioner. An air conditioner is a device that warms or chills air in a room. The problem is that when you use an air conditioner at this time, someone is cool and someone can be cold. In this case, a patch that acts as a personal air conditioner for only one person has been developed and attracts attention.
Thermoelectric systems can use semiconductors to generate heat or hot regions by sending heat from one side of the device to the other. Using this system, you can make a cooling device that is compact and simple to control the temperature. However, until now, it has been difficult to release heat efficiently by technology.
The University of California, San Diego campus team has succeeded in creating TED, a cooling system that allows compact and simple temperature control using thermoelectric systems that include pillar-shaped semiconductor materials between two stretch polymer sheets.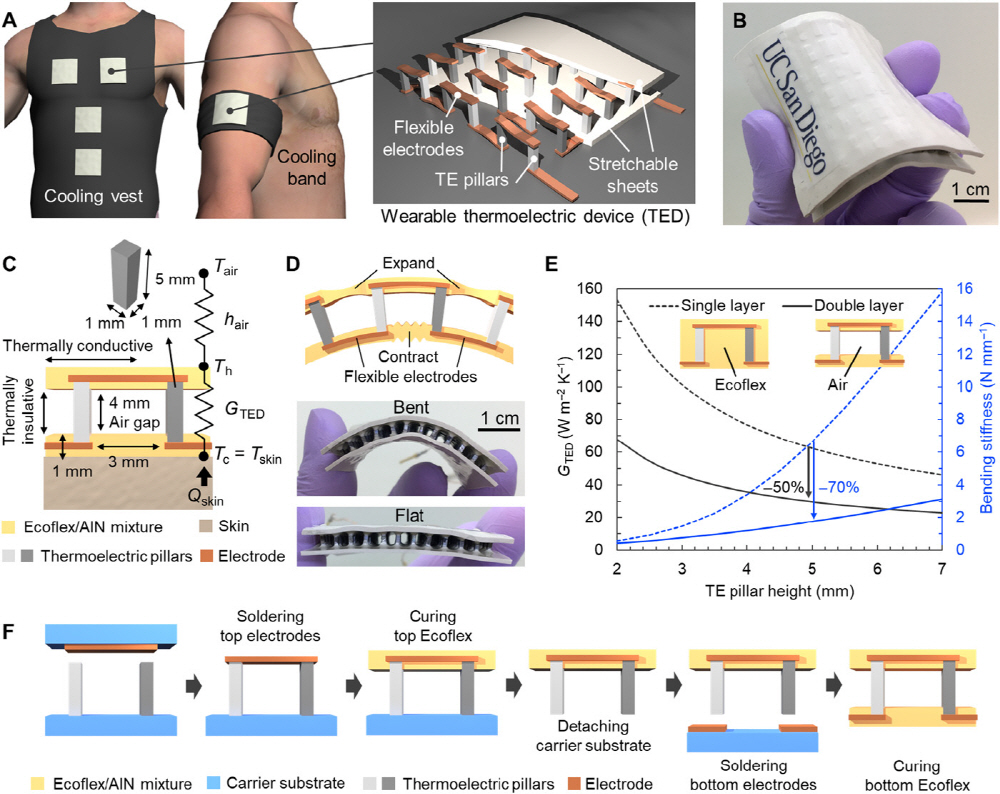 For TED, it is necessary to develop and integrate flexible battery packs. According to the development team, the TED can cool the skin by more than 10 degrees. The prototype is 5cm wide. The flexible polymer sheet is equipped with a copper electrode and thermocouples are located. The thermoelectric sheet is installed in the armband and used as TED. The thermocouple height is 5mm and the thermoelectric sheet thickness is 5mm or more and 1cm or less.
The stretch polymer sheet serves as a superheating sheet on one side and a cooling sheet on the other, and these sheets are each in an insulated state. Since the two sheets are in an insulated state, the superheating sheet diffuses heat into the air, and the cooling sheet diffuses the cool air into the air.
Turning on this product can keep your body temperature constant. The new product is expected to save 20% more power than conventional air conditioners if it is used as a personal air conditioner. Not only is it able to save energy, but it also makes it possible to work comfortably in the summer or winter outdoors. For more information, please click here .