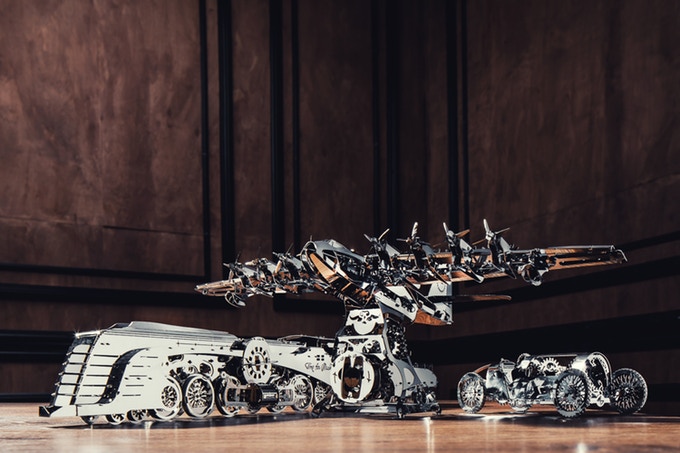 The Ukrainian design shop Time 4 Machine brings out the world's most beautiful assembly kit (The most beautiful construction set in the world).
This product is a metal model. There are several parts on a steel plate with parts attached, and they are cut and assembled. Depending on the assembly, it can also be moved manually. This means that STEM is a perfect fit for science, technology, engineering, and mathematics education.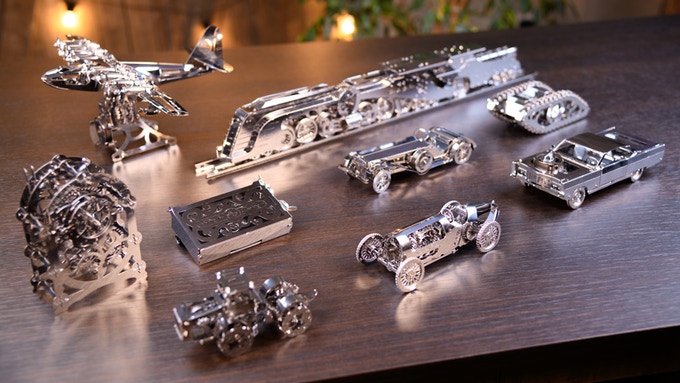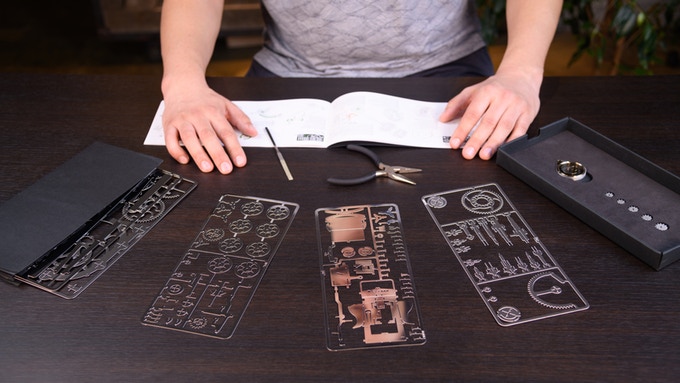 There are many vehicles in the kit, but there are practical alarm timers and mechanical business card holders. There are also locomotives (Dazzling Steamliner) and airplanes (Heavenly Hercules). All 9 species can be selected. The product also raised funds through a kickstart, a crowdfunding site. More information about the product can be found here .