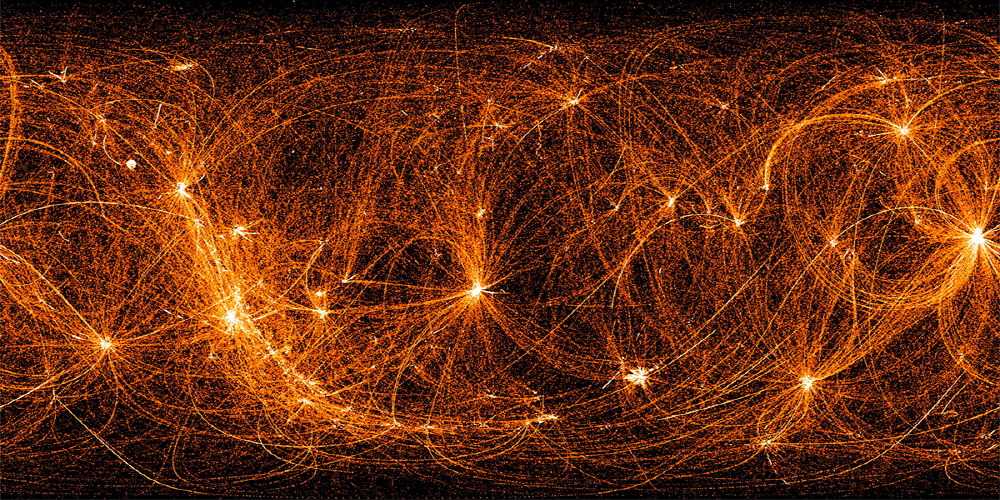 At NASA, NASA has released photos that look like light art. This is the entire sky map taken by the International Space Station, ISS, using X-rays over 22 months.
This photograph was taken using a device that detects a neutron star called NICER (Neutron star Interior Composition Explorer) with high precision. The point where light gathers and shines strongly is the neutron star.
According to the screw side description, NICER is originally intended for tracking purposes while the ISS is circling the Earth once every 93 minutes. When the planet is at night, NICER runs an eight-day-a-shot opportunity. This is because NICER has been struck by several times to trace the same target between the target and the next target.
The pulsar is the nucleus of the star and it shines strongly because its enormous energy remains compressed in a narrow spherical form. However, since the pulsars are constantly propagated, they can be used as GPS systems in the future by using this location coordinates. Neutron stars serve as lighthouses of galaxies.
The pulsar is like a massive particle accelerator floating in space. It is sometimes referred to as the lighthouse of the universe, as mentioned above, because it is often observed on Earth. For more information, please click here .