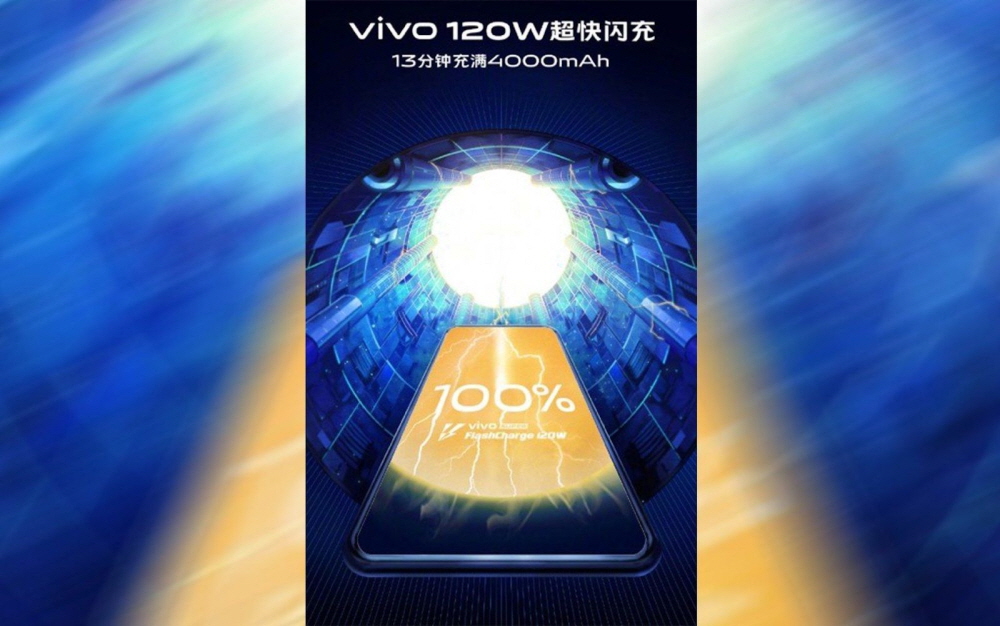 China's Vivo has announced a new smartphone fast charging technology, Super FlashCharge. Using this, you can perform 120W fast charging.
According to Vibo's announcement, using this technology, a smartphone with a 4,000mAh battery can be charged in half in 5 minutes and fully charged in 13 minutes. It can be charged at 2.38% per 14 seconds.
Recently, fast charging technology is also an area where manufacturers are fighting a fierce battle. In March, China's Xiaomi also announced Super Charge Turbo, a 100W fast charging technology. This technology was able to charge a smartphone with a 4,000mAh battery in 17 minutes. Samsung Electronics also announced a power supply controller chip that supports 100W fast charging in May. It seems that an environment that can implement a fast charging function near 100W to a smartphone is being established.
Vivo is expected to exhibit smartphones that support 5G communication in addition to 120W fast charging technology during MWC Shanghai, a mobile communication event to be held in August. Related information can be found here .