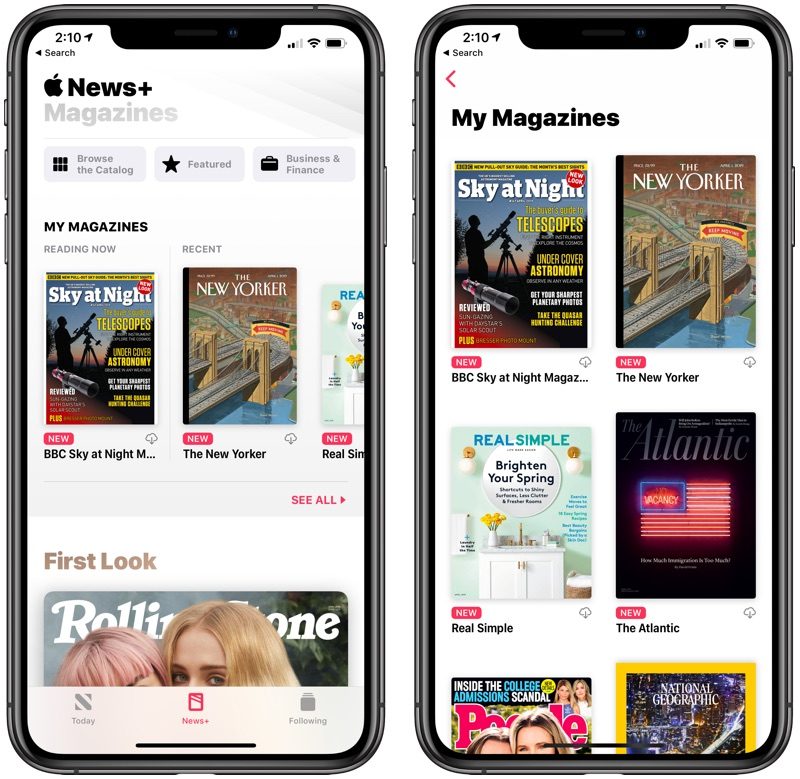 Since the end of March, Apple has launched Apple News +, a service that allows you to freely read magazines and news in the US and Canada. However, there are complaints from some publishers and media that participated in this, saying that the profit is too small.
Considering the number of iPhone users, as the potential readership is expected to be huge, various publishers and media have been offered and actually participated. But some of them aren't happy with the bottom line. One publisher executive said that while Apple was expecting 10 times the return of the News version (Texture) before the first year of Apple News Plus, it was actually only a 20th. Another publisher official also said that Apple News Plus subscription income is about the same or less than the texture era.
Some publisher executives said that the Apple News Plus development team had been asking for opinions through meetings since the launch of the service. At this meeting, Apple acknowledged that users are confused about the difference between free articles and paid articles limited to Apple News Plus subscribers.
Apple News Plus now displays in magazines, but publishers aren't satisfied with this and want a way to easily convert magazine content into app content. One publisher said it didn't think Apple was doing its best. Complaints about the Apple News Plus content conversion tool from magazine or article PDF data have been reported before.
However, some publishers are optimistic about the future of Apple News Plus. Apple also said that it is making efforts to make the dedicated app look more intuitive to users. It may take some time to solve many problems, but Apple News Plus is only three months past its launch. Certainly, application services will be improved while enhancing the user experience. Related information can be found here .