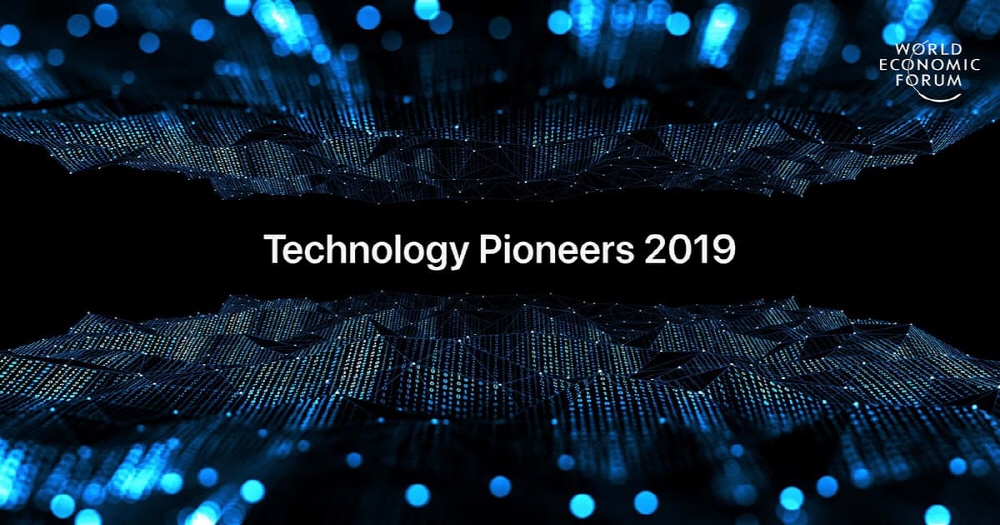 The World Economic Forum is an international organization in which economic, political, academic, and social leaders work together to improve the world situation. Here, we announced the 2019 version of Technology Pioneers, which selects companies engaged in new technology development from around the world. All 56 were selected this time. However, at least 20 of these are said to be used to solve problems with AI or machine learning in fields such as smart cities and supply chains, manufacturing, cybersecurity, and autonomous vehicles. Many companies related to AI and machine learning are working.
Companies selected as technology leading companies are invited to the program of the World Economic Forum for two years and are given an opportunity to meet with international policy makers and other technology companies and investors. The increasing number of companies related to AI and machine learning in such technology leading companies suggests that tools such as AI will enter the commercialization stage and increase their presence in the future.
Looking at the leading technology companies related to AI and machine learning selected by the World Economic Forum, first, Seven Cups. It provides a web-based emotional support service through a smartphone. Mental health support services are available anonymously anytime, anywhere. Standard treatment protocols, adaptive systems through machine learning, and trained volunteers qualified professionals assist in the field of behavioral medicine.
Airobotics has partnered with major corporations and governments around the world to introduce commercial unmanned drones in business. In addition to developing an autonomous flight system to simplify the task, data collection, processing, and analysis are focused on AI.
Next is BigID. It develops management software that will reduce the risk of retrieving, mapping or handling user personal information. To increase the efficiency of handling information that the organization is sensitive to while enhancing privacy protection.
Bright Machines makes it possible to bring AI to the production floor through machine learning and computer vision. By applying AI to the production site, it is said that perfect automation is possible by building an AI that manages all machines and processes for the production of products that will realize production line accuracy, quality, and performance improvement.
CyberCube is a company that focuses on providing global-level analysis and unparalleled data to the insurance industry using AI and big data. It is a software platform that combines big data and AI to help insurance companies make appropriate decisions, such as managing cyber risk and insurance risk factors.
DabaDoc is a company that connects millions of patients and thousands of doctors across Africa, enabling physician diagnosis across geographic barriers. It focuses on protecting limited human resources and increasing productivity through remote medical support and health education using machine learning.
DataProphet is an AI company that aims to automate and dataize the manufacturing industry. This advanced AI solution will reduce manufacturing defects or scrap by 50% and improve plant efficiency. About 40 engineers, mathematicians, computer scientists, and data scientists are developing AI.
Desartes Labs builds a cloud-based platform to digitize the physical world and enables enterprises to do global-scale machine learning analytics. The machine learning model, which can be customized for each company, explains that it can give an advantage to economy or competitiveness based on the data set of the company.
Drishti measures the movement of humans active in the manufacturing site, optimizes user work, and points out that human labor efficiency is facing its limit, but uses AI to digitize and analyze human activities to improve the manufacturing industry. . There is an opinion that AI deprives human labor, but an attempt to increase human labor efficiency may be another answer for using AI while protecting human employment.
Eureka uses an AI platform to help cooperation between smartphone operators and industries such as banking, insurance, transportation, and market research. It aims to enable profit generation by applying data owned by mobile phone operators to various fields.
Holmusk aims to build the world's largest platform for sharing data according to actual treatment activities, such as medical bill data, electronic medical records, and health diagnosis data. The psychiatric platform is expected to make a big difference in the development and research of new treatments through machine learning and digital tools.
Homura aims to save time, money and energy by connecting transporters with empty trucks to customers who want to send their luggage. The inland transport business is quite inefficient and wastes energy by driving a large number of trucks each year with empty cargo space. The company aims to use AI to reduce energy and cost and improve profits.
ImpactVision is a company that provides food quality data in real time by introducing image diagnostic technology into the food supply chain. It is processed quickly during distribution, enabling quick and non-invasive judgment of quality problems such as deterioration of freshness or contamination of foreign substances.
Luminance Technologies is an AI platform for legal professionals. It allows you to save a lot of cost and effort by recognizing legal documents and other patterns and reading them with AI.
Marinus Analytics, founded for social contribution, uses machine learning and AI to help law enforcement and government agencies and provide solutions to address and protect the challenges faced by vulnerable communities. It is applying AI to social issues such as attempts to counter trafficking organizations.
One Concern's mission is to protect human life and life in the face of disaster. To this end, it tries to cope with disasters using AI technology. It aims to create a society that can lead a sustainable life by combining AI, real data and natural science to increase the resilience of the entire planet.
Quantela uses an AI cloud platform called Atlantis to simplify data collection, streamline urban infrastructure operations, and streamline city management. It has already deployed this service in 40 cities around the world and aims to establish urban management that predicts needs.
Sharp Security is a company that provides services to reduce e-commerce friction by distinguishing between online bots, criminals who steal user information, and genuine users. It enables user identification without visible security such as username and password.
Next, Tookitaki is a company that develops machine learning support software solutions to solve financial problems such as money laundering. It is said that software with machine learning can increase the effectiveness and efficiency of compliance programs of financial institutions and ensure sustainability.
Finally, Truepic is developing a system that can identify fakes such as photos and videos. The goal is to cover up false information while deep fakes are a problem using machine learning and the like. Explain that it is possible to form a healthy civil society by reinforcing the value of actual photos and videos. Related information can be found here .