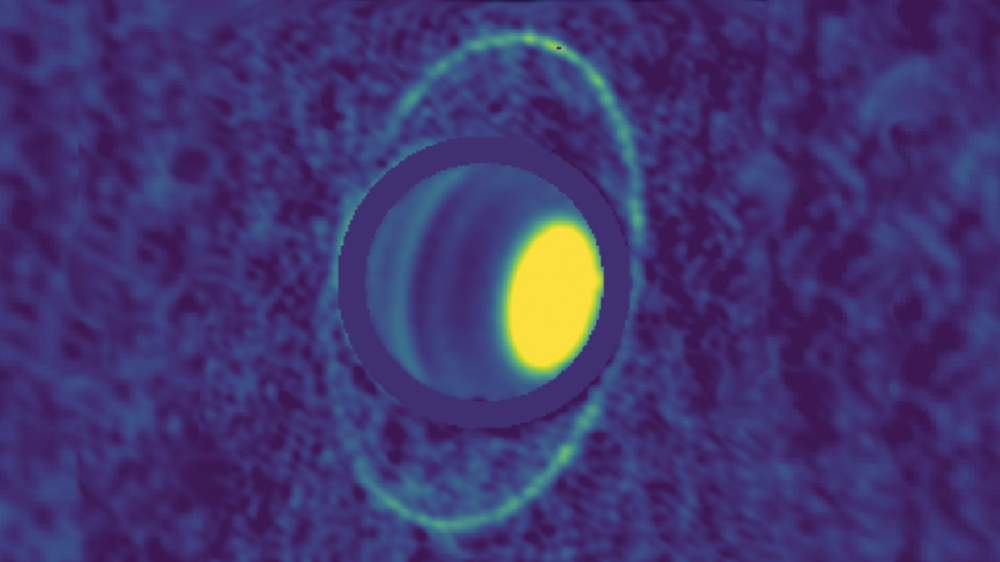 For the first time, astronomers have observed radiation emitted directly from Uranus' rings. The fact that Uranus has rings has long been known. However, the composition, mass or individual size of this ring is unknown.
The University of California, Berkeley Campus in the United States and the University of Leicester University in the United Kingdom challenged the observation of Uranus' rings by mid-infrared rays and radio waves using two telescopes located in Chile. Prior to observation, scientists observed that the Uranus ring blocks the celestial light behind it, both on the ground and on Voyager 2, and confirmed with the Hubble Space Telescope and terrestrial near-infrared telescopes. Through this, it was confirmed that Uranus has at least 13 such as 10 narrow rings and 3 thick rings. In addition, according to the research team's presentation, the width of the thickest ring is about 20 to 100 km, and the rings of Uranus are mostly thin. Much thinner than the rings of Saturn.

As such, observations so far have not been able to directly grasp the rings of Uranus, and have been made by blocking light from behind or detecting reflections of sunlight. In a recent study, the radiation emitted by the ring itself was observed with a device (VISIR) in the ALMA radio telescope VLT. According to the paper, the temperature of the ring was 77 degrees Celsius and -196 degrees Celsius.
The team also confirmed the surprising hypothesis about the bright rings of Uranus, following the observations of Voyager 2. According to the team, the main ring of Uranus, which lacks a small tip called Epsilon, is made up of a golf ball sized and larger rock. Related information can be found here .