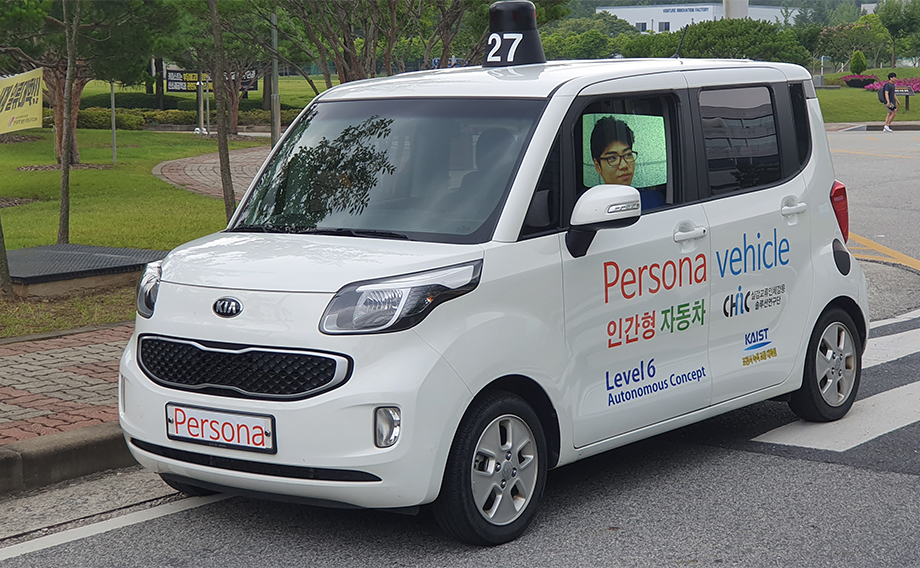 KAIST, Korea Advanced Institute of Science and Technology, is developing a virtual car sharing technology that illuminates the face of a person operating a vehicle from a remote location by placing a projector in the rear seat of an autonomous vehicle and installing a screen in the driver's seat.
Autonomous vehicle development is active, but predicting what actions to take when pedestrians suddenly pop out is a difficult task. KAIST intends to work on giving humanity to autonomous vehicles. It uses a projector to illuminate the remote driver's face on the driver's seat. The projector is bright enough to show images clearly even under direct sunlight. It is equipped with a 360-degree camera, so you can monitor the surrounding situation.
Virtual car sharing does not stop with the driver's face shining on the driver's seat. It allows virtual sharing of autonomous vehicles in real time through 5G technology. Being a police officer, insurance managers, reporters, etc. can share vehicles. You can also think of a vehicle for sale that moves with security, mobile viewing, and smart phone payments in remote areas. Related information can be found here .