What is the probability of finding a star full of life like Earth? In order to find a star with the potential for life to exist, you must first find a star with the same conditions as Earth. Because they do not know the stars that have life other than Earth. But what if Earth isn't the best star for life prosperity?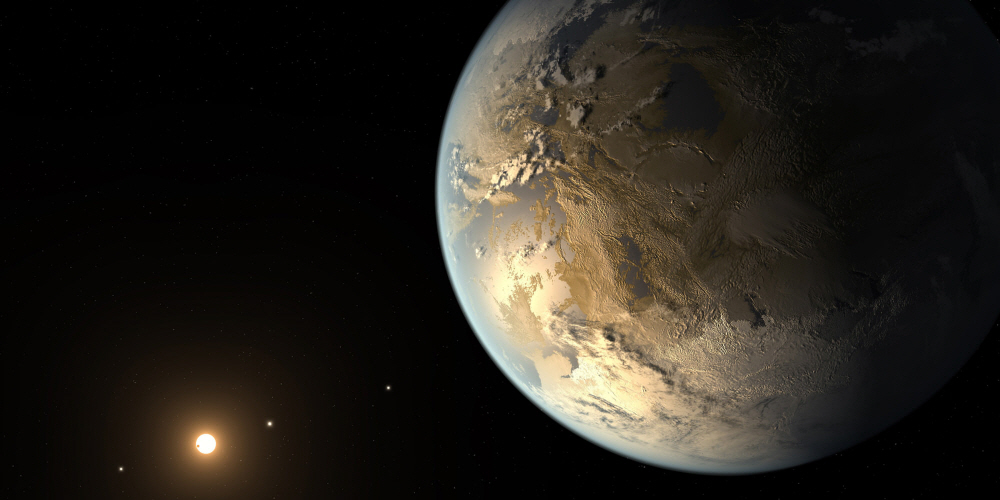 New research suggests that some extraterrestrial planets may have more life-friendly conditions than Earth. At a keynote address at Goldschmidt2019, a conference on geochemistry in Barcelona, Dr.Stephanie Olson rethinks the definition of viable regions and simulates the possibility that some extraterrestrial planets may have better conditions for life than Earth. Explained that there is.
This keynote speech is based on the results of a study conducted by NASA and a research team at the California Institute of Technology (A Limited Habitable Zone for Complex Life) published in the June 2019 issue of the Astrophysical Journal.
First, for life on Earth, an ocean full of nutrients is essential. So, when looking for life in space, NASA pays attention to whether the star has marine potential, or viability. Earth's marine organisms send nutrients to the sea surface that photosynthesizes in dark deep seas, such as ascending currents (dragons, 湧昇流, vertically rising ocean currents). The more nutrients you can send from the deep sea to the ocean, the more likely it is that more lives will thrive. In other words, if you find an outer planet with an ocean with good upstream efficiency, life may exist there.
The research team modeled various alien planet states using ROCKE-3D software. As a result of narrowing down the conditions to have the most efficient and life-friendly environment, stars with high atmospheric density, slow speed, and continental stars all have high upstream efficiency.
What's surprising here is that a planet with a fairly fast rotation rate never has a high upstream efficiency. Earth may not be the best conditions for life. Extraterrestrial life may live in a better environment than humans. In addition, a good telescope is required to observe alien planets, but this study is expected to help design and develop a space telescope for observing the planet's atmosphere and surface environment.
The findings of this study make us think that finding a star like Earth would be the fastest if we were looking for extraterrestrial life. At the same time, however, the fact that life-existing stars are pouring out in the universe makes the dream of finding extraterrestrial life inflated. Related information can be found here .