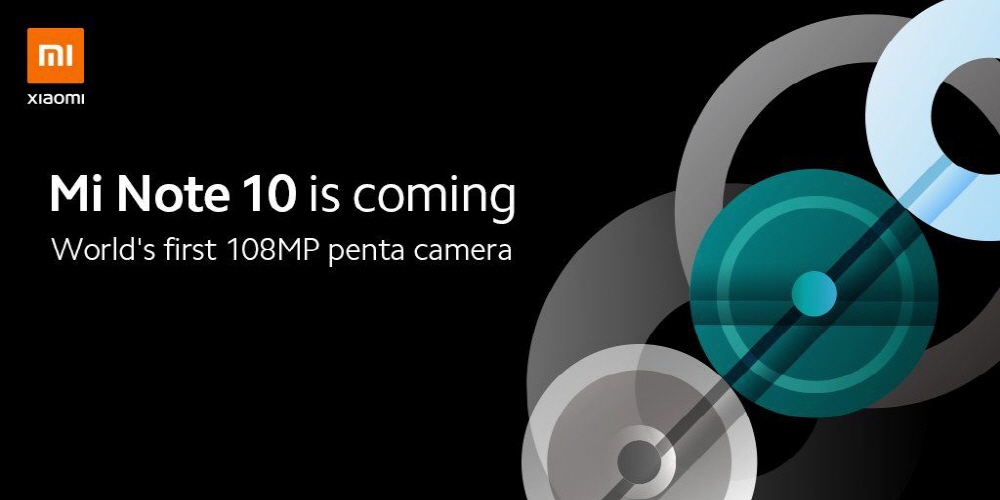 Xiaomi announced the announcement of the Mi Note 10, a smartphone equipped with five cameras, including a 108 million-pixel camera.
The 108 million pixel image sensor was developed by Samsung Electronics, and it has been announced that it will be mounted on Xiaomi terminals. According to Xiaomi, the Mi Note 10 is expected to become the world's first smartphone with over 100 million pixels. It seems that it will be released before the Mi MIX Alpha, which has a display connected to the rear of the terminal released by Xiaomi.
Xiaomi is also releasing information on the CC9 Pro, which is equipped with a 180 million pixel penta camera, through Weibo. CC is Xiaomi's new brand launched in June. It is mainly aimed at youth. It is not yet known whether the CC9 Pro and the Mi Note 10 are simply different names, the same terminal, or completely different terminals. However, Xiaomi CEO Rayjun said there is no plan to release the 2019 notebook series in June. Therefore, there is a possibility that the CC9 Pro will be released for use outside of China for the Note 10.
The unveiled CC9 Pro specifications consist of a 120-megapixel main camera with a 20-megapixel ultra-wide angle, 12 megapixels for portrait shooting, a telephoto supporting 10x 5x optical hybrid zoom, and a macro lens with a shooting distance of 1.5cm. Related information can be found here .