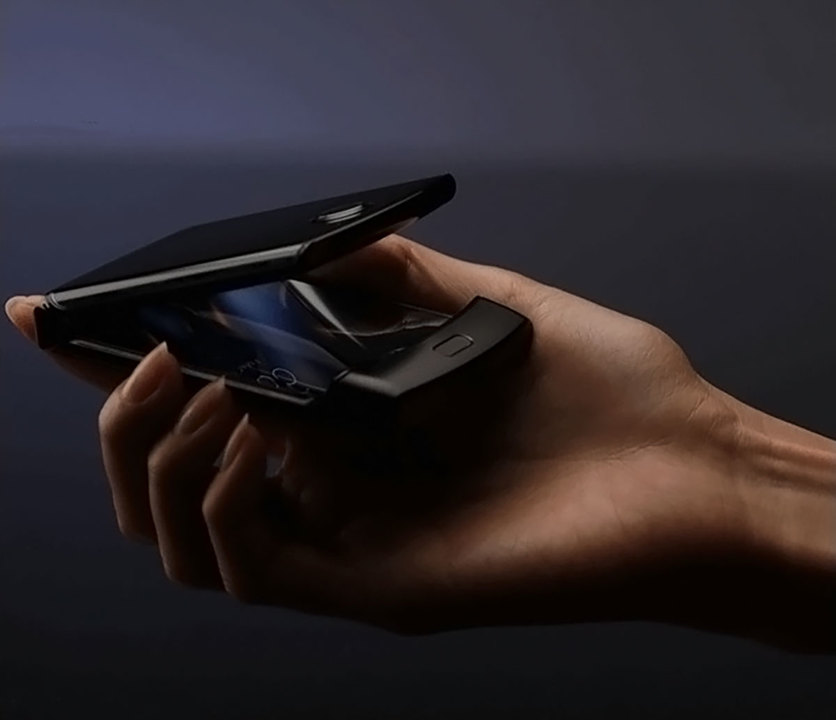 One of the rumors that caught the eye recently is that Motorola is re-launching its flagship brand, Razr. Twitter Ryan Evan Blass (@evleaks) recently leaked and released the official promotional image of Razer.
Of course, if you look closely, you can see two important differences. The functional part, which is likely to be a rectangular fingerprint reader, and a new hinge located on the back remind us of Samsung Electronics' foldable phone Galaxy Fold. In addition, when looking at the size when held in the hand, it seems to be much larger than the original version and slightly increased in thickness.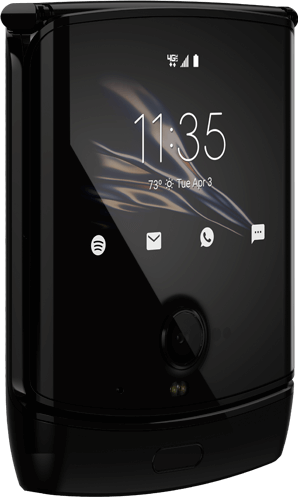 According to what is known so far, the new laser costs around $1,500. Specifications are Qualcomm Snapdragon 710 processor with 4GB of RAM, 64GB of storage space, or 6GB of RAM and 128GB of storage space. It is said to be equipped with a 2,730mAh battery.
What is more eye-catching is that the charm of this smartphone is its foldable screen. The original size is said to be 6.2 inches or a little smaller than the Pixel 4XL. The resolution is 600×800. What's interesting is that if you look only at the leaked image, the spacing of the reduced area becomes narrower. This seems to be a solution to prevent dust from entering the screen or inside the phone. Related information can be found here .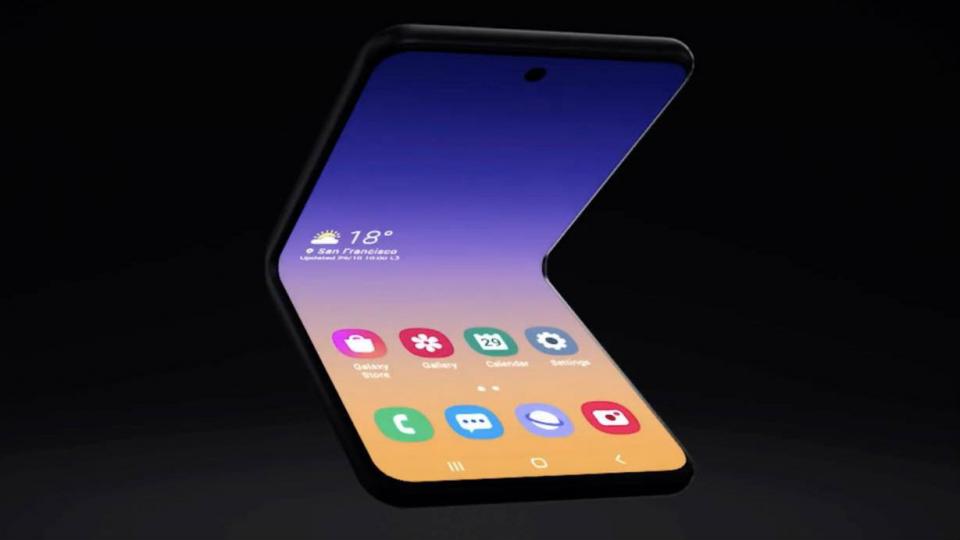 Meanwhile, Samsung Electronics also announced a vertical foldable smartphone concept model during the Samsung Developer Conference 2019 held on October 29th. The Galaxy Fold was horizontally foldable, but the concept model was vertically foldable. Thanks to this, the smartphone itself is much more compact. In addition, the screen is divided into two top and bottom, so information can be displayed more efficiently than when folded sideways.
An official from Samsung Electronics explained that this new form of smartphone will not only fit easily in your pocket, but will change the use of smartphones. It is said that the smartphone will be compact and create a new form factor.
Of course, this is a conceptual model to the last, and it is not a detailed announcement or a specific release date.