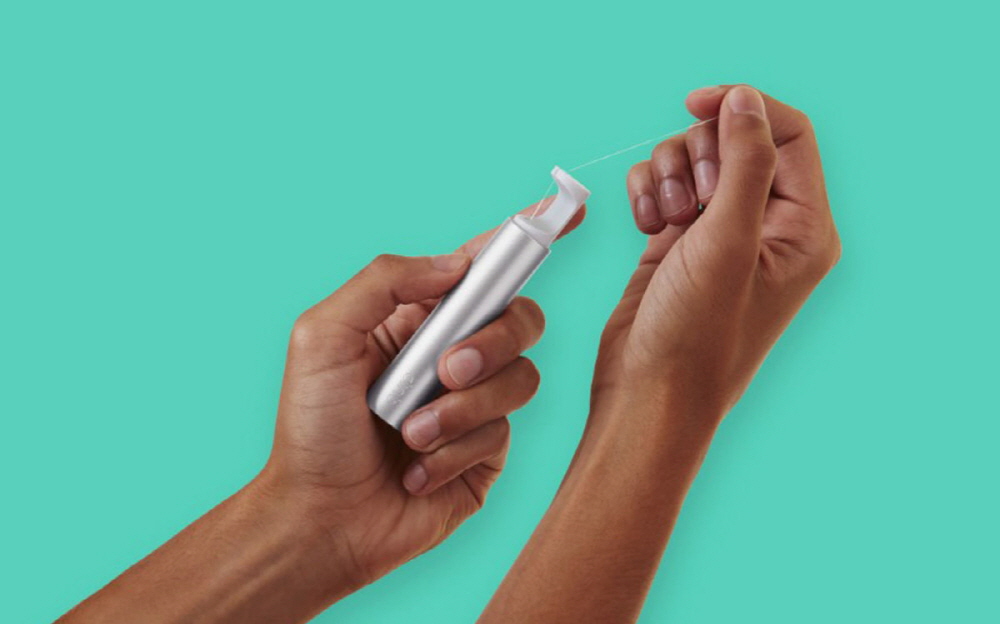 Quip is a start-up that attracted attention by offering an electric toothbrush subscription service in the United States. This QIP introduced a new subscription service in the US market. Floss is the protagonist.
Qip has announced a dispenser that can refill the floss (Silver metal refillable floss). Accordingly, it started a service that regularly ships refilled floss for this product. Dispensers released this time are divided into two types: metal and plastic. It costs $20 for metal and $10 for plastic. Floss is included in the starter kit, which is 43m long. Afterwards, new floss will be filled in. Refill floss costs $5, and new floss arrives home every three months. The floss can be used separately from the dispenser, but it features a marker attached every 45cm as a separation standard. It is said that this can effectively remove plaque.
Subscription-type services have garnered a lot of attention on PCs and smartphone apps, but they have also developed in the field of daily necessities. If it's such a trend, everything in your daily life may be subject to subscription. Related information can be found here .