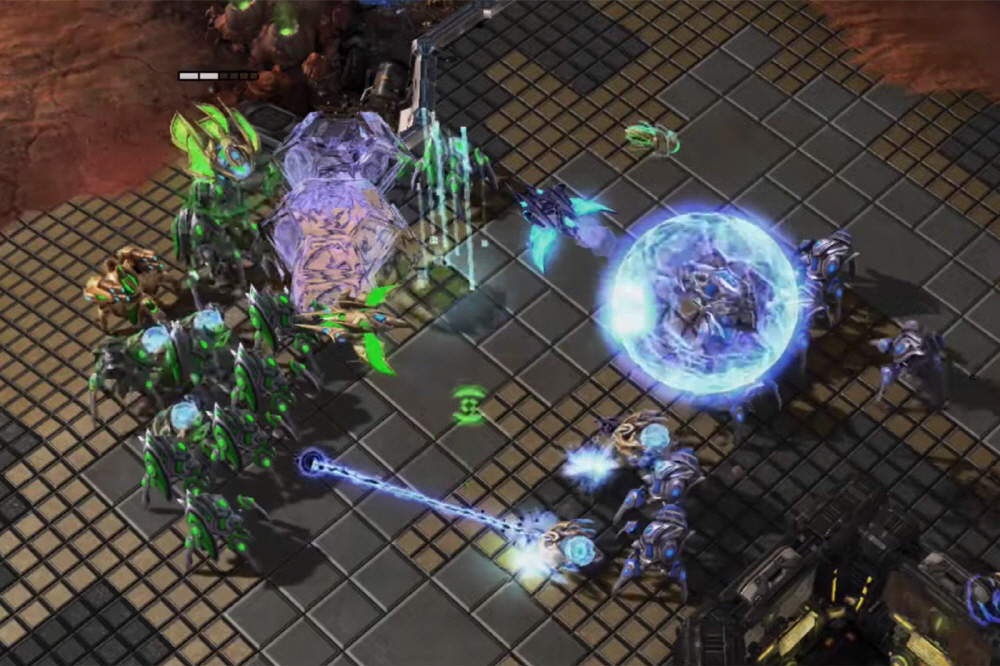 AlphaStar, developed by DeepMind, an AI development company affiliated with Alphabet, has reached the level of Grand Master in all three races in the StarCraft II ranking. The Grand Master is the name of the league where the top level players of this game gather, and Alphastar ranks in the top 0.2%.
In January, it was reported that Alphastar won two human top players, but some media at the time evaluated that fairness remained questionable. It was pointed out that AI is superior to humans in that game UI, that is, by viewing monitor images and operating them using mouse and keyboard input.
When AlphaStar plays StarCraft II afterwards, it is restricted like a human to check map information that can know the surrounding situation through the camera image projected on the monitor, rather than receiving a special signal from the computer side. In addition, mouse and keyboard input is also limited to the speed that humans can do. Under these conditions, pro gamers have been practicing reinforcement learning by imitating the appearance of StarCraft training.
Also, in the AI learning process so far, Deep Mind has played gameplay that emphasizes maximizing the chances of winning against AI. It was possible to just have the skills to be in the top 5%, but to go further than this, all agents are not aiming for victory, as they see that they need to change the algorithm, but are willing to leave this to me and make sacrifices for the team to go forward. I also added an agent.
As a result of training all three races consisting of Protoss, Terran, and Zerg with AI, Alphastar can reach the Grand Master of all races and beat 99.8% of human gamers.
Of course, DeepMind has revealed that AlphaStar's training speed still does not reach human capabilities. In addition, DeepMind is considering using automatic driving or robots that can apply complex situational judgment of real-time strategy games in the long term. It is aiming for an AI that can easily escape abnormal situations that ordinary AI cannot cope with. Related information can be found here .