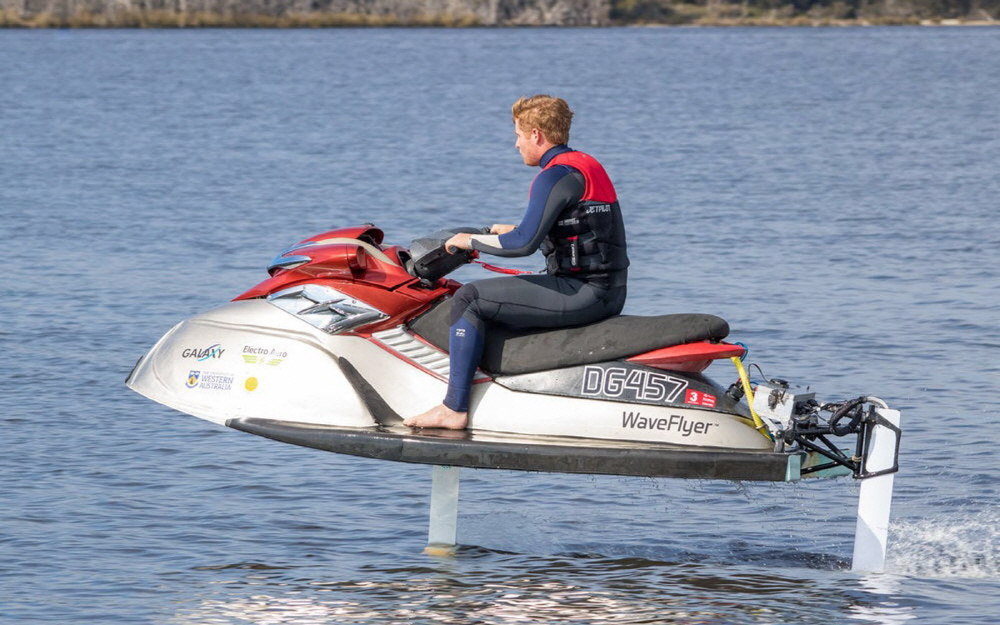 The University of Western Australia's renewable energy vehicle project announced that it has developed the WaveFlyer, an electric hydrofoil jet ski, with Perth-based Electro Aero and Galaxy Resources.
Waveflyer is no different from any jet ski when floating on the sea. However, when you start running, the body floats on the water by the hydrofoil, so you can efficiently run on water with less resistance than a regular jet ski.
WaveFlyer uses an electric propulsion system called WaveDrive. It comes with a 2kWh lithium-ion battery, and when fully charged, it can drive for more than 30 minutes with two people on board. It is also quieter than a jet ski with a gasoline engine and no exhaust gas. There is little impact on the environment.
Professor Thomas Brown said that this development research was conducted in cooperation with Galaxy Resource's funding and Electro-Aero's electric propulsion control system development. Said it would be.
Electroair co-founder Joshua Portrock, CTO, emphasized that these technologies will not only have a low environmental load, but will increase the jetski experience, safety and energy efficiency. It is said that the development of WaveFlyer was provided by various IT companies including Nvidia. Related information can be found here .