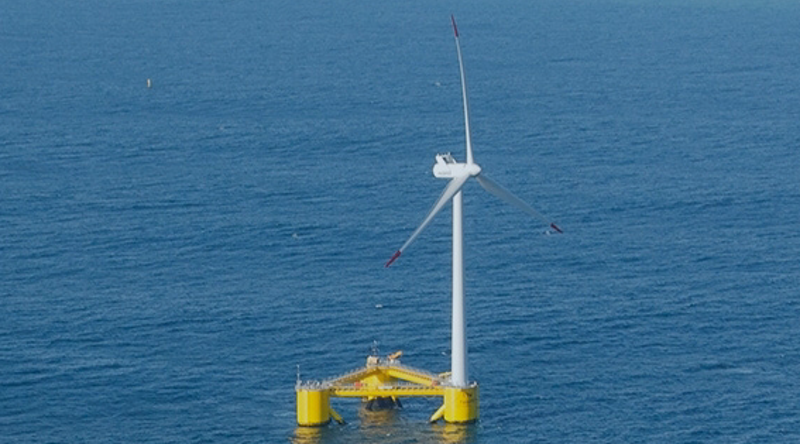 WindFloat Atlantic, the world's largest floating offshore wind power plant, has been installed offshore Portugal. Of course, it is one of three wind power plant wings installed this time. But when all are plugged in, the floating wind power plant will be able to supply energy for 60,000 households per year.
European countries such as Portugal, Denmark and the UK are investing heavily in wind power as alternatives to clean energy. According to one data (Directorate General for Energy and Geology), hydroelectric power accounted for most of Portugal's domestic renewable energy production in 2018, but hydroelectric power outpaced wind in 2018. However, as of 2018, 44.7% of Portugal's energy production was still polluted by non-renewable resources. Further projects such as floating offshore wind power could help Portugal achieve its carbon neutral goals by 2050.
Floating offshore wind power helps the country use enormous energy resources. In deep waters, winds are stronger than those close to the coast, but the wind power infrastructure to make this possible is still in its infancy. The first place in the world to connect floating offshore wind power to the grid was off the coast of Scotland in late 2017. The power plant produces enough electricity to power 12,000 households.
Windfloat Atlantic differs from the existing installation method in that the parts for the construction of the power plant were assembled on land, not at sea, and transported by small ships. Of course, it is clear that we need more wind power, whether onshore or offshore. Related information can be found here .