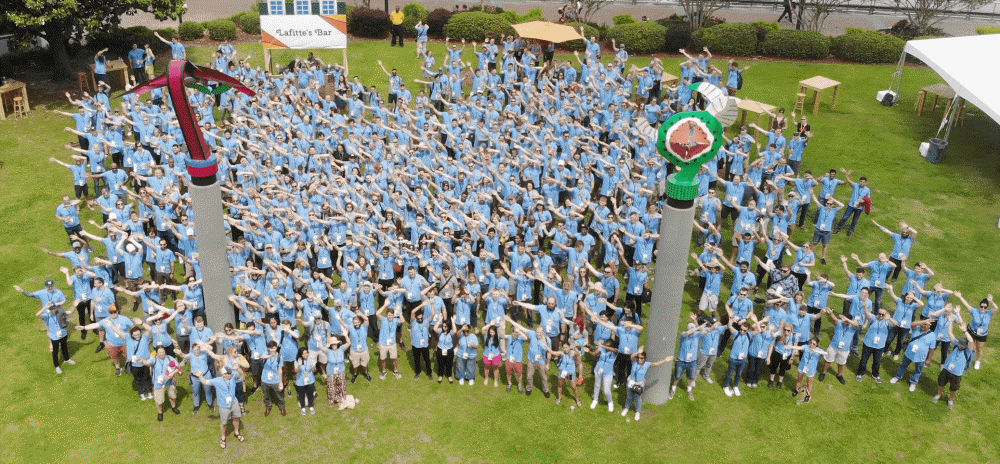 GitLab is the world's largest remote work deployment company, with over 1,200 employees in 65 countries all over the world working remotely. GitLab not only promotes remote work in-house, but also makes efforts to disseminate it, releasing guidelines for the introduction of remote work.
According to this, the advantage of RemoteWork is that working in a 100% remote environment offers many benefits and competitive advantages as well as employees and employers. First of all, as an employee's point of view, you can spend a lot of time on daily life, including hobbies and family. There is no commuting time, so transportation costs are unnecessary, and because there is no commuting, there is no risk of being involved in an accident while going to work. It is difficult to interrupt work and can go out without applying for vacation. Because I do not lean on the place, there is no problem even if I catch it out. Also, diseases such as infectious diseases do not spread from colleagues. You don't have to struggle with relationships or faction fights in the workplace. You can have the work environment that works best for you, and you can choose your working hours according to your most productive hours. There is also an opportunity to learn about a new culture by expanding your field of work to colleagues around the world.
The advantages for employers are that they can hire talented people from all over the world, that they can expect the effect of reducing the cost of maintaining the office, that there is no cost to expand the office, and that there is no cost of moving talent. Also, because employees around the world work asynchronously, somebody is working all day long. Another advantage is that it is not affected by local disasters and that organizational diversity is increased by various human resources.
Of course, there are also drawbacks. Remote work has many advantages, but it is not suitable for everyone. It can potentially be penalized not only by the organization but also by an employee's lifestyle or work preferences. The main drawback is that it can be difficult for new employees who need a lot of self-study because they are not directly connected to their colleagues. If you switch from office work to remote, you may immediately feel lonely. In addition, there is a possibility that communication skills may decline, and some people cannot share work and life due to remote work. It is difficult to introduce remote work unless you are a person who can manage your time and follow voluntary rules. In addition, since currencies and taxes differ from country to country, problems such as wages and expenses may arise.
When faced with a big problem occurring around the world, such as an epidemic like Corona 19, it is also revealing 5 ideas to solve the problem for the leader who manages the Remote Work team. First, a manager is appointed to document the task in real time and to prioritize the task. The following is a guide to reducing emergency damage that all staff can see. Third, establish communication tools that allow team members to freely access and share information. Next, focus on one communication tool and allow you to log. The last is to quickly figure out what's working and what's not, and notify all employees.
What are the precautions when introducing Remote Work? Here are five things that employees who start a new remote work should be careful about: where they work or set their place first. The next thing is that people around you need to understand that just because you can stay at home with Remote Work, you are not playing. Dangeum is talking about communication, reporting, contact, and counseling between employees. The fourth is to properly separate work and life time and be careful not to overwork for too long than planned. Lastly, you need to know your team members working hours and work environment.
Next, when performing remote work, there are four elements required for information management. First, make the information about the work transparent, and make it happen where everyone can see, such as contacting and consulting. Then, write a manual that everyone can see so that you can always get the information you want. The next thing is that the contents of the meeting are logged in documents and converted into text rather than pictures to eliminate interpretation differences. In addition, the interaction between other team members during work periods allows them to interact through asynchronous communication such as e-mail and does not force the other party to work overtime.
Like GitLab, managing the remuneration of remotework team members scattered across 65 countries is complicated. The company explains that there is no comprehensive solution. GitLab pays employees a premium for each currency. The reason for not paying in the general currency is that paying wages in the general currency makes a big difference in compensation costs by country, which leads to a tendency to hire cheaper manpower. That way, GitLab will not be able to acquire the talent it wants, and if it starts paying the minimum wage to all employees, it will not be able to retain excellent talent.
GitLab uses tools such as webcasts and online sharing of materials for distance learning. There are three advantages to providing a distance learning environment. You don't have to wait for everyone to gather in the classroom, so you can learn when you want. The next thing is that you can share materials online so that you can review them at any time you want, even if you forget what you learn. The last is that each employee can learn at any time and environment. Of course, there are also disadvantages and challenges. These include the fact that even if students are missing, they don't know, and it is difficult for instructors to receive student opinions and it is difficult to prepare a place for questions and answers.
Communication between employees is also important in a remote work environment. It is desirable for leaders to take the initiative to communicate and create an atmosphere in which team members can talk about topics that are not related to work. Even in a difficult environment where each other's faces are not visible, it is necessary to focus on preparing time for each person to know each other as humans. GitLab actually holds exchange events to promote communication. A video call where participants can talk and freely suggest a theme, or divide the participants into small groups for 10 to 15 minutes to discuss topics that are not related to work. Bringing the whole team together in one place to meet and talk in person. They gather at the company four times a week for discussion, and when team members visit, they provide transportation costs of up to $150 per person. It also includes allowing team members to meet for free on Airbnb owned by the CEO.
In addition, as the team size increases, the need to document instructions such as accumulated know-how and rules increases. Prioritizing writing documentation allows employees to share a single, trusted source. In organizations without documentation, there can be a vicious circle of team members endlessly scrutinizing or reconfirming the same data.
Next is the meeting. In RemoteWork, meetings are optional and not absolutely necessary. Also, regular meetings are not recommended. Regular meetings impose temporal restraints on team members. In many companies, meetings serve as a place of consensus, but GitLab gives the decision to one person, who is the leader, so that the leader listens to the members' opinions and makes decisions that everyone can understand. If a meeting is held by video phone or chat, all members are not forced to participate, and logs are saved so that members who are not present can share information.
In the remote work environment, text-based communication is increasing. It may be offensive to someone from an environment where meetings or conversational communication are common. Here are some things to be aware of in text communication. To write with consideration for the people who read. Be aware that it can be read not only by the other person, but also by an unspecified number of people. In addition, direct expression should be avoided by focusing on human relationships. Because it can make other people's emotions sensitive.
Not only that, but assuming that the other person knows nothing about the agenda, it should be possible to convey as much information in short sentences as possible. Before transmission, the text is read again to determine whether the content is negative or offensive. They also recognize that text communication is a means of cooperation that listens to and understands the other person without compelling their opinions. Explain in detail whether you are grateful to the team members.
GitLab emphasizes that remote working is not a challenge to be overcome, but a business advantage. It can be said that GitLab's competitive advantage is that GitLab recruits in countries around the world. However, it is expected that GitLab's employment advantage gained by adopting Remote Work will decrease over time. This is because they believe that remote work will penetrate and more employment opportunities will be distributed evenly, leading to prosperity around the world. Related information can be found here .