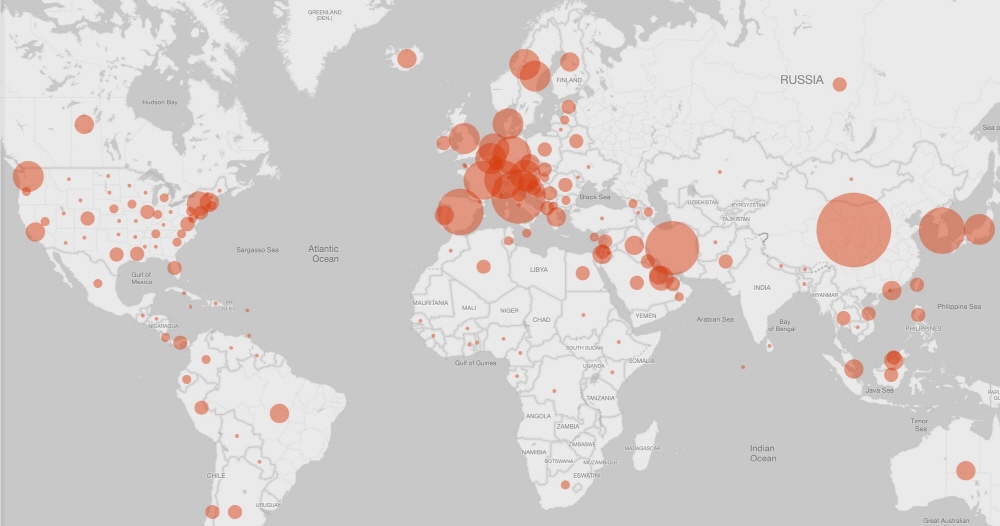 As Corona 19 rapidly spreads around the world, France, Belgium, and New York, USA are imposing restrictions on movement. As interest in Corona 19 has risen, the Microsoft Bing team has released Bing COVID Tracker, a portal site that allows you to check the infection situation around the world with a map.
If you go here, on the map on the right, areas with a large number of infected people are marked with red circles. You can zoom in or out on the map with the + icon on the top right of the map. Hovering the mouse cursor over the red circle displays the number of patients undergoing treatment, recovery, and death. This figure is based on the CDC of the US Centers for Disease Control and Prevention, WHO of the World Health Organization, ECDC of the European Centers for Disease Control and Prevention, and information from Wikipedia.
Clicking on the red circle expands the left column to show local news in addition to the total number of confirmed infections. Scrolling down the news column will also show videos related to that region. Related information can be found here .