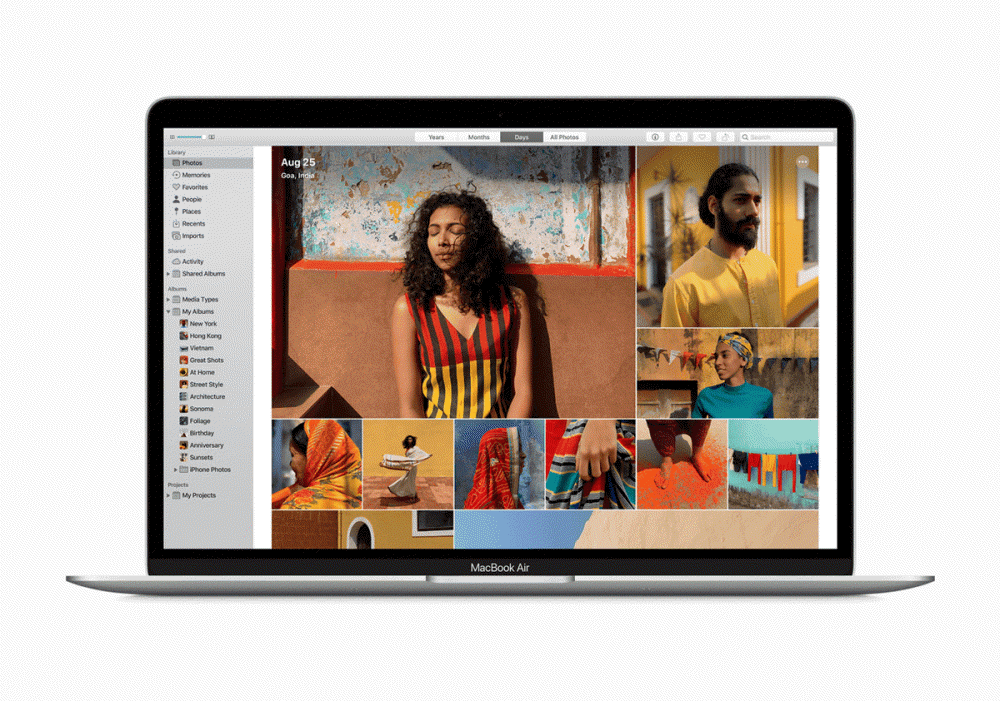 On March 18th, Apple announced new products such as the iPad Pro and MacBook Air. The iPad Pro aimed to enhance AR performance by mounting a rear ultra-wide-angle camera and a lidar scanner for 3D recognition, while the MacBook Air has a price point starting at $999 while improving performance.
MacBook Air is a series that emphasizes thin and light weight. It is equipped with 10th generation Intel Core i3, i5, and i7 to increase processing performance and equipped with Magic Keyboard. Based on the MacBook Air 128GB and 256GB models introduced in 2018 and 2019, the storage space can be between two models with 256GB PCIe link SSD and one with 512GB. Both models can also increase storage space by up to 2TB as an option. The standard installed operating system is macOS Catalina.
As for the CPU, the 256GB model is equipped with a standard 1.1GHz dual-core Core i3, and can be switched to a 1.1GHz quad-core i5 or a 1.2GHz quad-core Core i7 as an option. The 512GB model can be replaced with a standard 1.1GHz quad-core Core i5 and an optional 1.2GHz quad-core Core i7. Both models feature 8GB of LPDDR4X onboard memory and can be expanded to 16GB as an option.
For graphics, CPU built-in Intel Iris Plus Graphics was adopted. It also supports charging, Thunderbolt 3 USB 3.1 Gen2, and 2 USB Type C terminals corresponding to DisplayPort, so it also supports eGPU, an external graphic accelerator.
Both models support a 13.3-inch Retina display with a resolution of 2560×1600 and 227ppi. Supported scaling resolutions are 1680×1050, 1440×900, and 1024×640. In addition, it implemented a True Tone function that automatically adjusts the display color according to the lighting environment.
The keyboard uses a backlit magic keyboard. Many problems have been reported with the butterfly keyboard used in the previous model. Accordingly, the keyboard design was fundamentally reviewed, and the model released this time changed the method itself.
The battery is a 49.9Wh lithium polymer battery, which can be used for 11 hours on Wi-Fi Internet and up to 12 hours when playing videos with the Apple TV app. The power port is a USB type C, and a 30W adapter is connected. Wi-Fi supports IEEE 802.11n, but unlike the iPad Pro announced with it, Wi-Fi 6 is not supported. In addition, like the previous model, a 720p FaceTime HD camera was placed in the front.
It measures 1.61cm in height, 30.41cm in width, 21.24cm in depth, and weighs 1.29kg. You can choose from three colors of gold, space gray and silver.
Apple has also upgraded and announced a small PC, the Mac mini, but there are no major changes in design or specifications from the previous model. The installed CPU is the 8th generation Intel Core series and the GPU is the same. You can choose between 256 and 512 GB of storage space.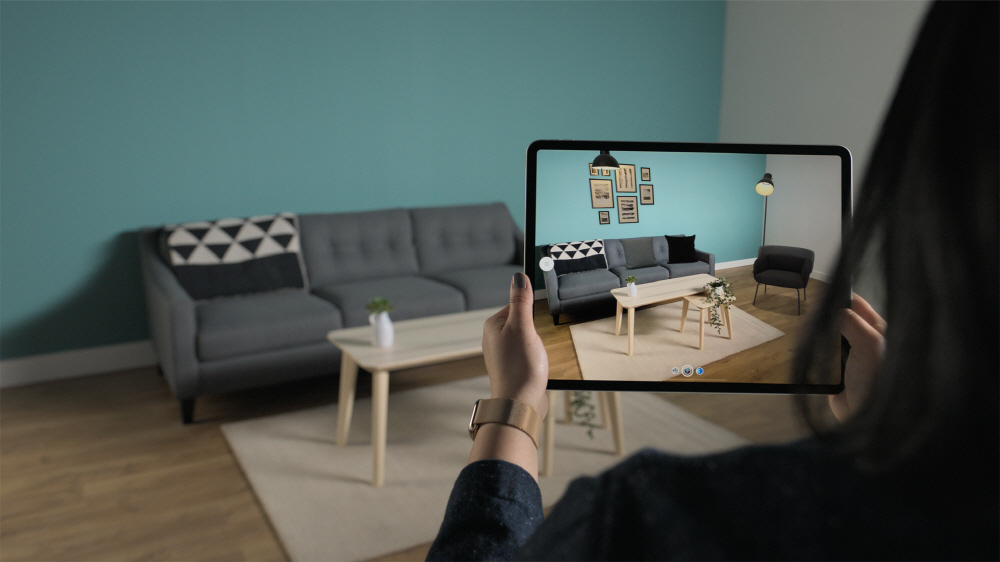 The new iPad Pro maintains the 11-inch and 12.9-inch lineup, and has an ultra-wide camera and a lidar scanner for 3D recognition on the back. It also came with a trackpad and a new magic keyboard. You can choose from four storage spaces: 128, 256, 512GB, and 1TB.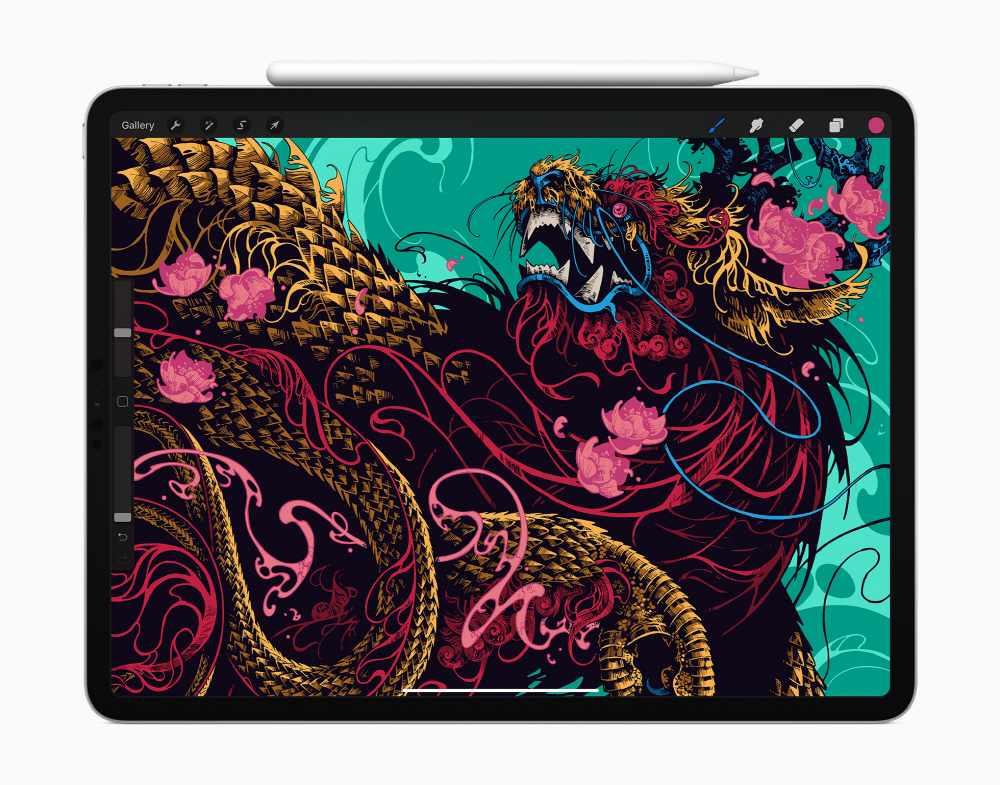 The lidar (Light Detection and Ranging) scanner mounted on the back of the iPad Pro measures the reflected light from 5m in a time-of-flight method, and accurately brings 3D, that is, depth information. What Apple mainly assumes is AR. Objects or environments in front of you are recognized in detail in 3D, allowing you to display virtual objects or characters as if they were actually there, or to interact with the environment. The function of recognizing humans and parts of the human body to properly draw the context with AR has also been enhanced with the lidar scanner.
The processor is A12Z Bionic. The GPU core has been increased from 7 to 8. The Liquid Retina display brightness and color gamut resolution for promotions are the same as those of the existing iPad Pro. Both the 11-inch and 12.9-inch body sizes are the same as the previous model, and the weight has increased from 5g to 10g, perhaps because of the new camera module. In addition, 5 microphones were installed in a 4-speaker configuration, and wireless, as mentioned earlier, supports IEEE802.11ax, so Wi-Fi 6, and there is also a cellular model.
Along with the new product announcement, Apple will also release iPadOS 13.4 on March 24 (local time). The iPad 13.4 officially supports the trackpad for the first time on the iPad platform, as well as the new Magic Track keyboard, as well as the Magic Mouse 2 and Magic Track Pad 2 already sold. You can also use a third-party mouse connected via Bluetooth or USB.
In addition, it is said that it is possible to start or switch applications by performing gestures on the trackpad, call docks or control centers, and slide over using arbitrary apps while the application is running. In addition, iWorks, an Apple productivity application, is said to be able to make the most of the upgraded trackpad. Related information can be found here .