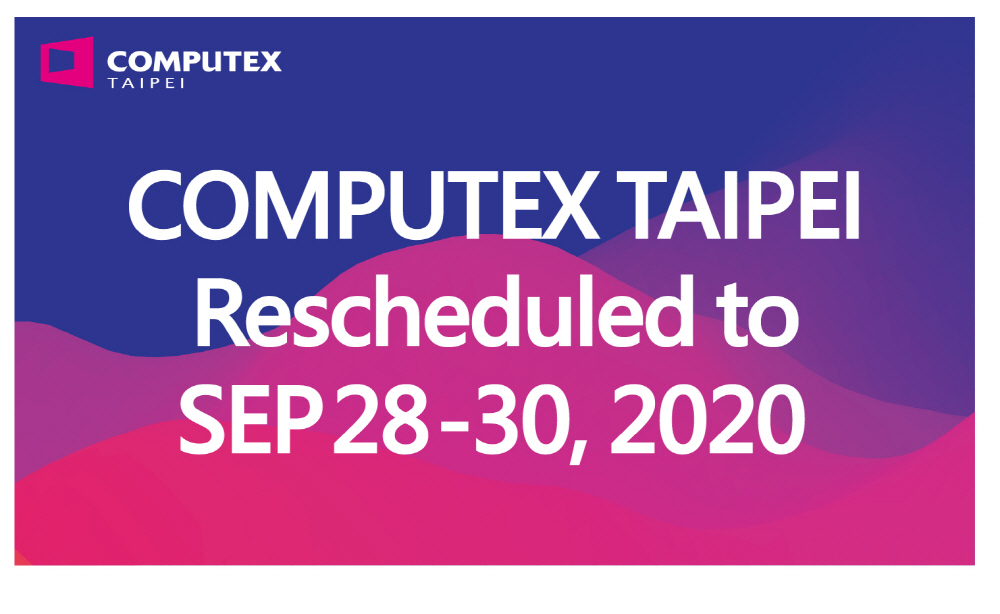 As Corona 19 spreads around the world, the ICT exhibition COMPUTEX TAIPEI 2020, which was scheduled to be held on June 2 in Taipei, Taiwan, has been postponed from September 28 to 30.
Computex is the place where new products mainly focusing on computing, such as CPU and GPU, PC peripheral devices, and notebook computers, were announced every year. Taiwanese companies that lead the PC parts industry were the centers to show off next-generation computing, but from a few years ago, there have been changes such as setting up a separate hall for startups.
Taitra, who hosts Computex, said it has carefully monitored the outbreak of Corona 19, and unfortunately, the news that darkness covers the world is heartbreaking. It also added that it is difficult for exhibitors and visitors to participate in Computex, such as restrictions on travel by countries due to Corona 19. Accordingly, the event date will be moved to September. The event will be held at Taipei Nangang Exhibition Hall II.
MWC 2020, the world's largest mobile exhibition scheduled for the end of February, was stopped as Corona 19 spread to Europe and the United States, followed by SXSW, which combines technology, music, and movies, and E3, a game exhibition, to large exhibitions in the IT field. The impact is also expanding. Related information can be found here .