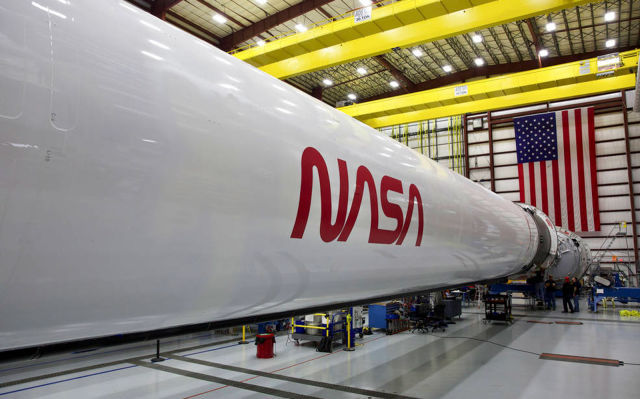 NASA Director Jim Bridenstine posted a photo of the SpaceX Falcon 9 rocket with NASA's worm logo on Twitter.
The worm logo was designed by New York Design Studios (Danne & Blackburn) and used as the official logo from 1976 to 1992. For this generation, this logo is an image of NASA. Jim Bridensteen posted a picture of the Falcon 9 rocket bearing the logo, revealing the return of manned spaceflight by American rockets on American land.

The letter A without a bar on the worm logo means a rocket nose cone and features a simple and powerful font. Of course, in 1992, NASA was replaced with the current logo in order to reinvigorate the morale that fell from a tragic accident such as the Challenger. Since then, I haven't used the worm logo publicly except to celebrate something.
The adoption of the worm logo on Falcon 9 reminds us of the times when NASA sent people to space several times on a space shuttle. NASA is considering using this logo in the future. The worm logo design has very detailed design specifications through the NASA Graphics Standards Manual. The Falcon 9, manufactured by SpaceX, is scheduled for a trial launch of a manned demo (Demo-2) in May. If successful, it will begin transporting personnel to the International Space Station. Related information can be found here .