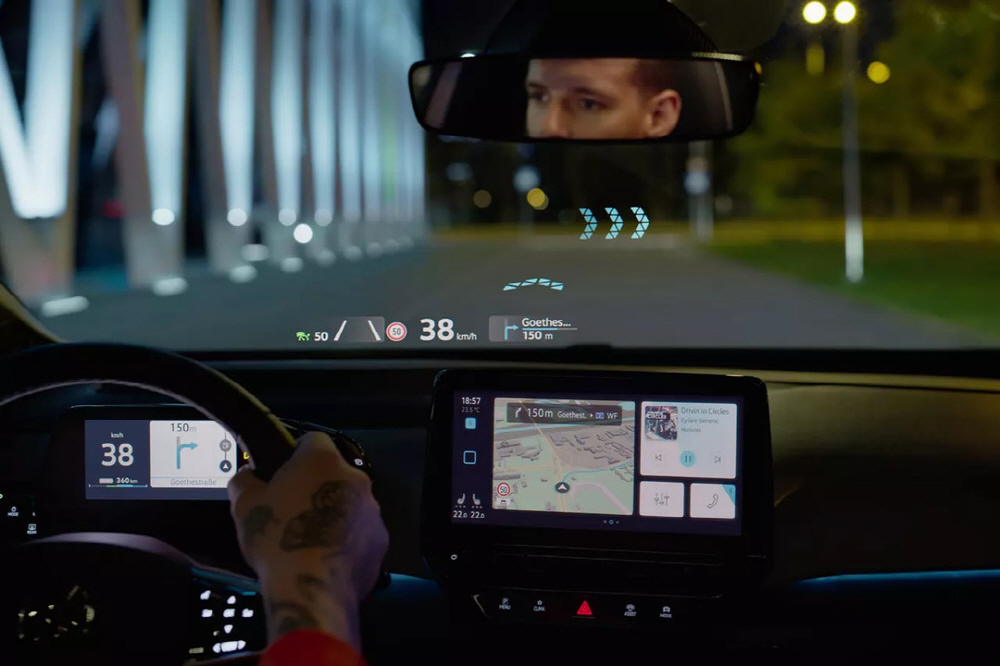 Volkswagen plans to release the ID.3 model this summer. This vehicle is going to apply an AR head-up display to the windshield, but it is attracting attention by revealing a video that shows what it actually looks like.
In the video, if you look outside through the window, an arrow indicating left and right turn appears on the road, and when Auto Cruise Control ACC is started, a line is displayed behind the vehicle running in front. The destination is marked with a flag-shaped icon, which also indicates the distance to the destination.
ID.3, which connects to external functions and services such as smartphone apps and GPS, is also releasing some of the videos that inform interior functions. It also has a touch panel installed in the center of the vehicle and a voice assistant designed with Hello ID.
Head-up display is a function that displays navigation or simple information on a dashboard like a hologram by illuminating light from the bottom. However, if the digital display and the real world are merged through AR, great advantages can be expected in terms of visibility. It is said that this function is more than the ID.3 1ST Max model. Related information can be found here .