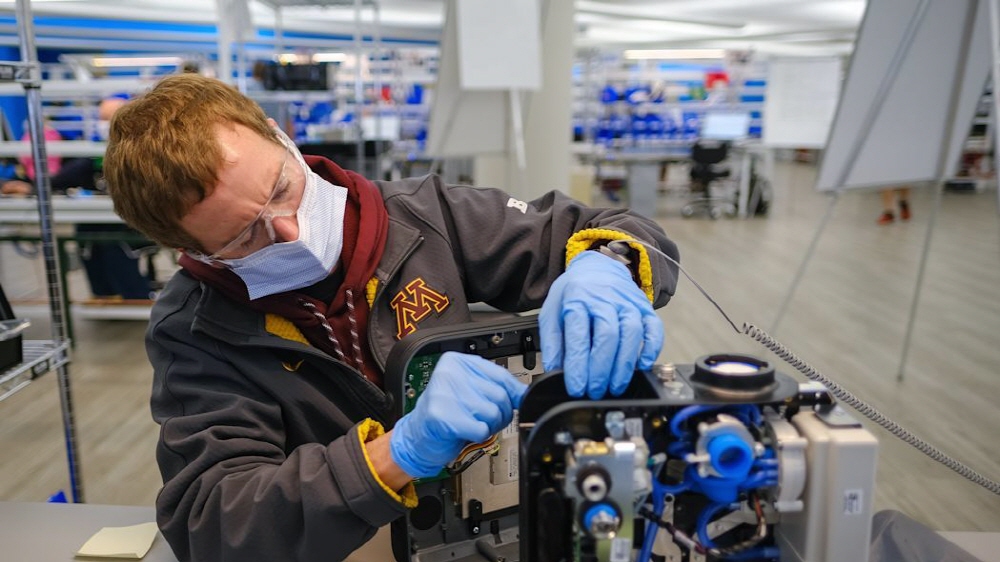 It announced that it is ready to ship the ventilator that was developed by the US automaker GM. GM has announced that it will start manufacturing licenses for Ventec V+Pro critical care ventilators and has won an order of 30,000 units from the US Department of Health and Welfare.
GM had resources to manufacture ventilators, including its own production facilities and parts suppliers. It is expected to ship 600 units by the end of April with a license from Ventec, a ventilator manufacturer, and to ship almost half of June and 30,000 units by the end of August.
In addition to GM, Ford has also announced that it will be working with 3M to begin production of PAPR powered air purifying respirators for medical institutions. It still needs to be approved by the National Institute of Occupational Safety and Health, but Ford says it will be approved at the end of April. Ford also manufactures masks to prevent patient infection.
Tesla said CEO Elon Musk would produce ventilators as soon as they were ready at a solar cell plant in Buffalo, New York, but there have been reports that the plant will only produce parts instead of finished ventilators.
It is encouraging that these companies quickly started production to meet the demand for ventilators. On the one hand, if you produce without knowing the specific knowledge of the device, it can waste time and money even if you develop it. Therefore, AAMI of the American Medical Device Promotion Association urgently produced and published a guideline for the rapid development of respiratory aids as a safe and effective respirator.
The association explained that if there is a standard document that can quickly understand what to consider for safety, the engineer will not have to go through unnecessary development procedures and product development will be accelerated, and it will save the trouble of repeatedly requesting the same information.
Meanwhile, in the case of Project Pitlane, which developed medical devices such as ventilators by mobilizing the F1 team based in the UK, two medical devices received orders for 20,000 units, but the one developed separately from this was not approved. do.
The project is to use the F1 7 team headquartered in the UK to use technology development capabilities and production facilities to supply respirators and breathing aids to the Corona 19 medical field. Of the seven teams, the Mercedes F1 team, jointly developed with UCL (University College London), has received the approval of the British National Insurance Service NHS and started producing 10,000 units of CPAP breathing aids.
Meanwhile, Red Bull and Renault's team developed a prototype for about 18 hours, called Blue Sky, a simple respirator, which regulatory authorities determined that it was not suitable for the treatment of Corona 19, and an informal order was also canceled. NHN initially thought that Blue Sky would be helpful for Corona 19, but it seems to have determined that the demand for a standard ventilator is higher than that.
F1 praised the Red Bull and Renault teams for developing equipment that met the required specifications in 18 hours, explaining that the project is currently concentrating resources on class 2 ventilators and breathing aids and will continue to respond to the need for assistance. did. Related information can be found here .