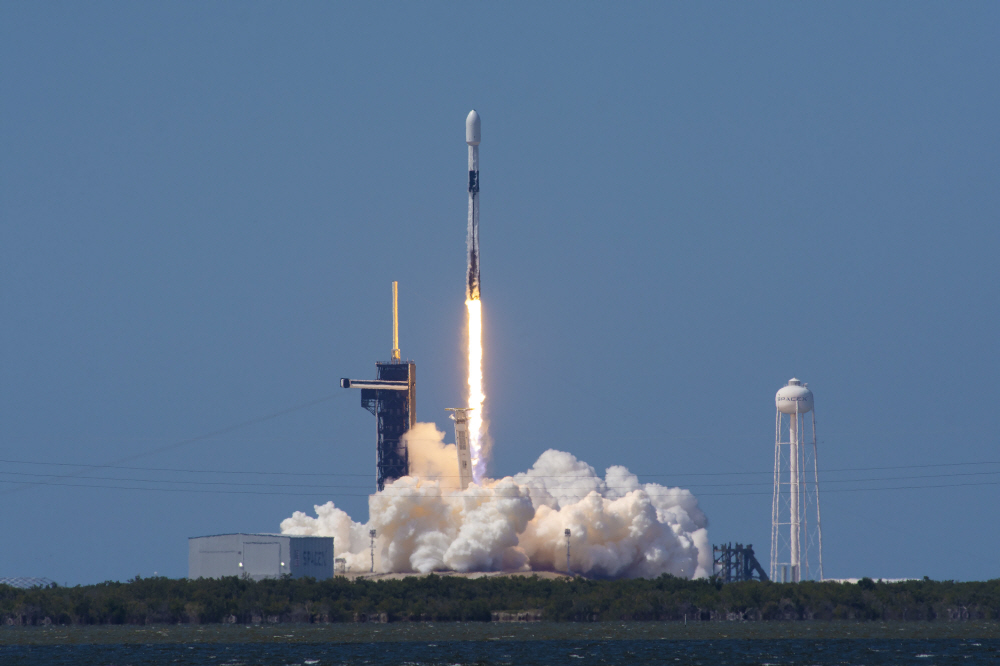 SpaceX succeeded in launching 60 new satellites for the Starlink project, which uses satellites to establish Internet access environments throughout the earth. The project plans to deploy 12,000 satellites in Earth's orbit, and the number of satellites launched with 60 launched this time has increased to 420.
The Starlink project is a proposal that allows people living in remote areas who do not have access to the existing Internet environment to use high-speed Internet. Initially, more than 4,000 small satellites were planned to be launched into orbit of the Earth to establish a huge Internet connection environment. The Starlink project received FCC approval from the Federal Communications Commission in March 2018.
On May 23, 2019, 60 satellites to be used in the Starlink project were launched into orbit for the first time. The idea was to use SpaceX's recycling rocket Falcon 9 to launch 60 satellites.
On April 22nd, SpaceX successfully launched 60 Starlink satellites. It is the seventh satellite launch of the Starlink project, and more than 420 of the 12,000 projected to be launched by the project have been put into orbit. This launch also uses the recycled rocket Falcon 9. Falcon 9 also succeeded in landing safely in the sea recovery space.
SpaceX has launched six launches in 2019 and plans to further accelerate its speed in 2020 to bring 720 satellites into orbit, and it will continue to cover the most populous regions on the planet. There are about 300 remaining satellites to be launched until the service starts. First of all, Internet access services covering Canada and parts of the northern United States will be launched, and Starlink is expected to cover the world by 2021.
CEO Elon Musk has said that 400 satellites are needed to provide initial operational capabilities for the Starlink project. He explained that 800 aircraft are needed to raise this to critical operational capabilities. However, there are a number of challenges for Starlink to gain important operational capabilities. The seven satellite launches so far have also caused problems such as the Falcon 9 main engine stopped. The Falcon 9, whose main engine stopped, failed to land on a recovery drone ship deployed on the sea, and the ship was wrecked. Of course, the Falcon 9 landing failure has no direct bearing on bringing the Starlink Project satellite into orbit.
Falcon 9 is reusing several components for launching Starlink satellites. It is said that the Falcon 9 main engine used by SpaceX this time is the fourth used and reused a component called the nose cone. Related information can be found here .