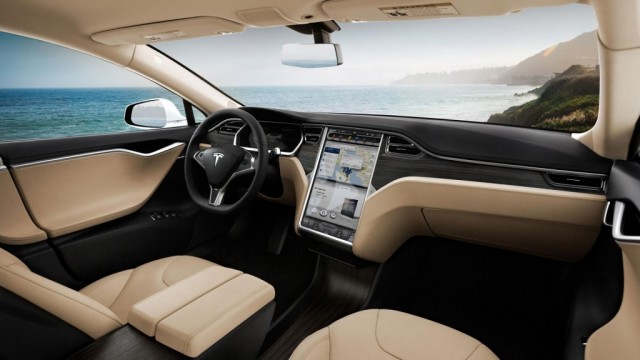 Tesla has added a feature that recognizes traffic lights or stop signs and provides feedback to autonomous driving in its automated driving software. Enabling this feature automatically decelerates to a stop whenever a signal or sign is found.
This added feature was already being tested by CEO Elon Musk in December 2018. The signal and sign detection function itself was included in the 2019 year-end update. This update adds a function to decelerate and stop when a signal or stop signal is recognized while the autonomous driving mode is active, and the detected information is fed back to the autonomous driving function. The detected signal is displayed on the center display in the vehicle.
This function detects and brakes green signals as well as red signals indicating stop. In order to pass by prompting the driver to confirm and judge again at an intersection with signals or signs, the accelerator pedal must be lightly pressed again or the autonomous driving mode must be deactivated.
Tesla explained that this feature may have a lot of conservative deceleration at first, but it will naturally be able to control over time as it learns over time. However, performance may be degraded in an environment with a lot of pedestrians, rain, strong sunlight, or special traffic control, and it does not work at crossings or crosswalks. In addition, as the autonomous driving mode is a Level 2 state that requires monitoring by the driver, the driver must be prepared to react immediately, including the brake.
Tesla's autonomous driving mode has been targeting highway driving with specifications that do not handle red lights or signs until now. However, in April 2019, it was possible to change lanes through autonomous driving, and in this update, it can be said that it is closer to realizing long-distance driving in general roads, such as allowing it to respond to signals or signs.
In addition, the added signal detection function must be equipped with the autonomous driving hardware HW3.0 in beta mode. In addition, it is limited to Tesla vehicles that support fully automatic driving, which is a paid option. HW3.0 has been installed on Tesla vehicles from 2019, and a paid upgrade plan is provided for non-equipped vehicles. Related information can be found here .