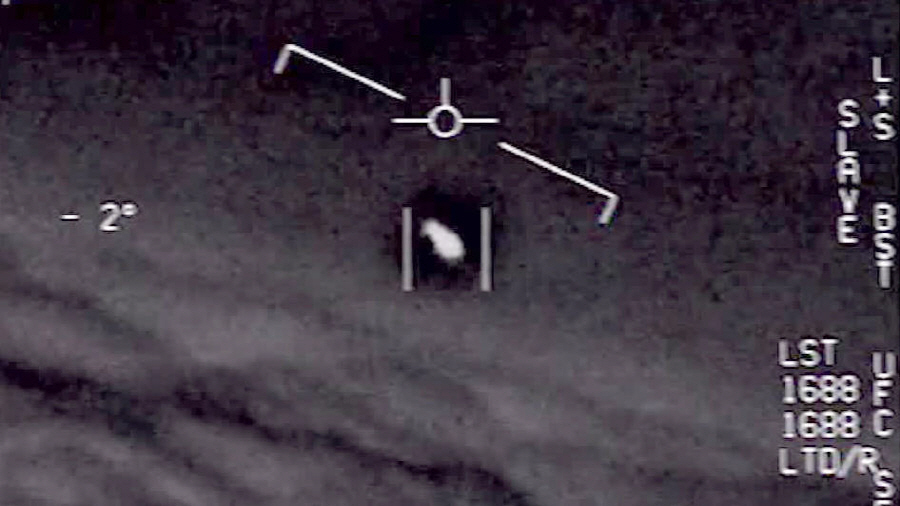 A video of an unidentified flying object filmed by a U.S. Navy pilot, but kept confidential for a long time, was declassified. All three videos were declassified by the US Department of Defense. In fact, a pilot who saw an object with his eyes said he had never seen such a performance and accelerated flight without wings.
On November 14, 2004, U.S. Navy radar detected a suspicious flying object and a naval pilot aboard a Boeing F/A-18E Super Hornet fighter launched a sortie. When the pilot saw a mysterious flying object, the image was captured.
The video has been private for a long time, but the New York Times, where the information was obtained, released the video in December 2017. Afterwards, in September 2019, a spokesman for the Navy admitted that the video was real, and the video once again drew attention.
There are three images of UFOs. On April 27, the US Department of Defense announced the declassification of these videos. The Ministry of Defense said it would release confidential videos, one of them was filmed in November 2004 and the other two were filmed within a month in 2015, and explained that these videos were released without permission in 2007 and 2017. It also revealed that the aerial phenomenon in the video is still unknown.
First, this is a video taken by a naval pilot off the coast of San Diego in November 2004.
Following is the video taken in January 2015.
Likewise, it was filmed on the same month, but you can see the pilot chasing the object with excitement saying what the hell is.
The Ministry of Defense explained that the video was released because it determined that the military airspace, which was invaded by an unidentified aerial phenomenon, and subsequent investigations were not affected through a thorough investigation. Meanwhile, the pilot, who witnessed an unidentified flying object in 2004, said in an interview in 2017 that what he could say was not from this world. He wasn't weird or drunk. He said he had never seen an accelerated flight with performance. Related information can be found here .