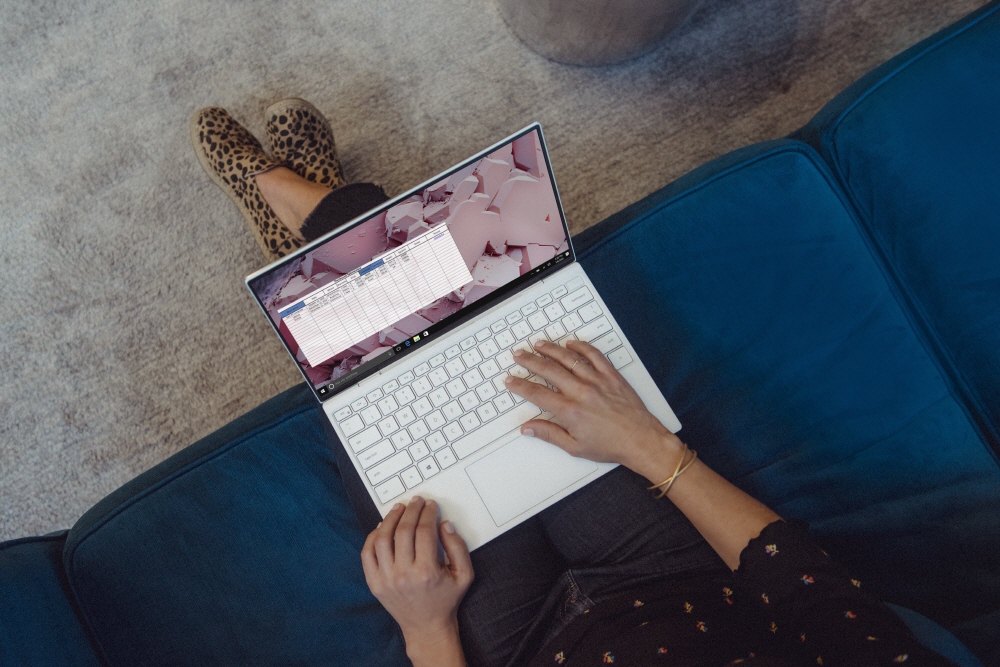 According to market research firm Canalys, PC demand surged due to the explosion of special telecommuting due to Corona 19, and PC shipments increased 12.7% compared to the same period last year, the highest since 2010. According to the report, notebooks contributed significantly to the increase in PC shipments with a phenomenal sales increase of 28.3% over the same period.
With the advent of smartphones, the total number of PC shipments has been decreasing year by year. In this situation, the supply chain was hit by Corona 19 in the first quarter of 2020, and the number of shipments fell 10% compared to the same period last year, recording the lowest level.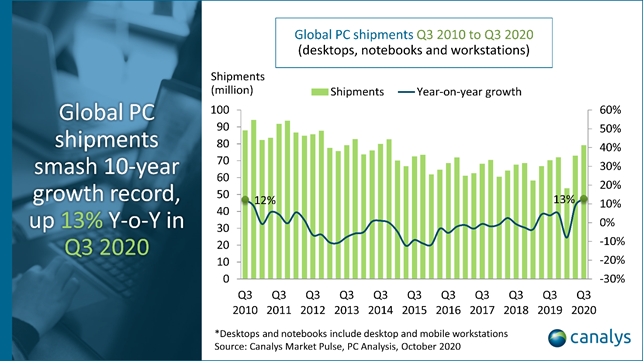 However, due to the corona 19 epidemic, sales surged in the second quarter of 2020. The rapid growth in shipments continued afterwards, and shipments in the third quarter reached 79 million, up 12.7% from the same period last year.
According to Canalis, it was the laptop that supported the rapid growth. Desktop PC and workstation shipments declined 26% year-on-year, but laptop and mobile workstation shipments increased 28.3% year-on-year.
In terms of shipments by company, Lenovo ranked first in shipments in the third quarter, up 11.4% from the same period last year, recording 19.27 million units. Second place is HP with 18.68 million units, Dell with 11.99 million units in third place, Apple with 6.37 million units in fourth place, and Acer with 5.63 million units in fifth place.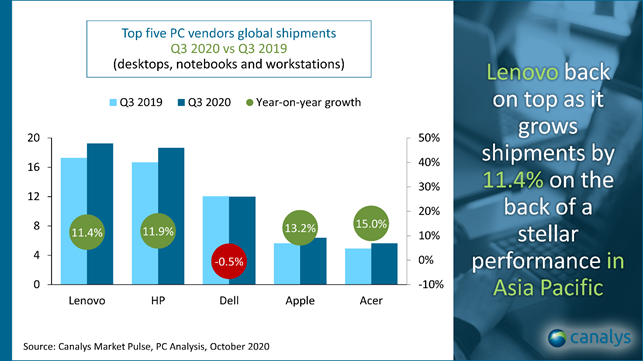 Canalis said that the government knows that PCs are important for maintaining economic activity during the Corona 19 period, and is implementing measures such as financial support or introduction. did. In addition, Corona 19 is having an effect that permanently changes the way we work and learn, and there will be great opportunities in the PC market over the next few years. Expected to increase. Related information can be found here .